Software product development services
With each software product, there is an opportunity to impact the market. A reliable expert team, working side by side with you can transform your idea into prime software solutions.
From gathering requirements for your project to completing tech solution research and proposing the right technology stack, we focus on understanding your needs. That's how we can provide you with the right team of experienced engineers with domain expertise in your industry.
Your dreams. Our expertise. Together, we give you the strength to succeed.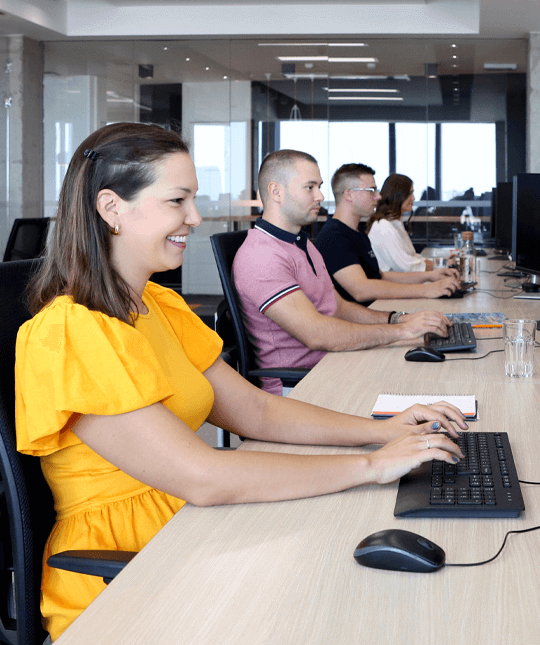 Domain expertise and product development
Besides the necessary technical expertise, why should you focus on finding a software development partner with business domain expertise in your industry?
Don't get us wrong, we love to be elbow-deep in code finding elegant solutions to the thorniest problems.
But, when you pair our passion and all gathered experience since 2008, you get a team that can utilise previous knowledge to better understand product goals, customers, specific industries' requirements, and challenges you are facing.
This is not all. You will save time and money and receive valuable advice from business-minded engineers who understand the needs of your software product.
Read more
The benefits of hiring a software product development team
Cost saving
When you hire a vendor, you save on the operating costs of running a business as you don't need to worry about various office expenses, hiring and onboarding costs. You control the teams' composition without tiresome nuisance.
Faster Time to Market
With the right time of software experts by your side, you can drastically reduce the time before your product sees the light of day. We work in a competitive market, so you must grab users' attention before your competitor does it. It's not easy, but we've done it many times.
Access to a Larger Talent Pool
You often need experts with a particular skill set to develop software products. We've seen it many times. An experienced software vendor hires talents with broader skills and expertise that can benefit your project. So, quit the race for in-house engineering capability and hire the best of the best instead.
Scalability
Depending on your product development phase, you need a team ready to keep pace with you. Scaling up or scaling down. With more than 1500 projects behind us, we know how to feel the pulse of your project. Firepower when you need it.
Domain expertise
The right software development with domain expertise in your niche can be a game-changer for your product. That's what we are known for. We utilise previously gained experiences and apply this knowledge to better understand your product goals, customers, specific industry requirements and challenges you are facing.
Lower risk
Vendors with proven track record have reliable processes and quality control. This allows you to avoid any additional risks of running a business. Sit back and focus on the big picture of your product. We giving you the strength to turn big dreams into reality.
Quality
Without a high quality solution, your product has lower chances of success in a fast-paced market. Focus on the processes, the quality of your product and answering to your customers' needs.
Strength in numbers
Expert software engineers
When to hire software product development team?
To develop a great software product, it is essential to have a proactive team who takes over the ownership of the project it is working on. Whether you need a self-managed engineering team or just a little extra firepower. 
Over the years, we've learned to adapt to clients' needs and that's why our partners maintain collaboration with us for many years. More than a decade, to be precise. Our clients mostly hire us in the following cases:
When they need to extend their existing team of developers. This can happen either at the beginning of the project development or when there is a greater need to upgrade an existing product.
When they look for a partner with a specific domain expertise. We ship ideas from 2008. 
When there is a need for a self-managed engineering team. But, we are known for more than just engineers, our team can also include product owners, project managers, scrum masters, WA and DevOps engineers.
When there is a need to maintain and support the completed project. Our team can take over the maintenance and support of the product other teams developed. We're that confident. 
We adapt to different work methodologies. Scrum, Kanban and Waterfall - for us, it's all about the outcome. If you're not sure what will work best for the project, let us make a suggestion. 
Which business model suits you?
Different budgets, deadlines, challenges, and requirements. There is no one-size-fits-all approach to software development. To match your exact goals and ambitions, we offer two types of business models:
Time & material: Greater control. Flexibility. Participation in candidate selection. With no rigid processes or end dates, this business model is easier to scale up or down as your business needs change.
Fixed price: Fixed scope. Fixed budget. Fixed timeline. Those are the main benefits of the fixed price model. You set the requirements upfront, and we deliver the project within them.
Many clients choose to start with the fixed-price model. However, as their project scope evolves, they typically shift to the time & material model.


And we've won some big awards for our work
Our tech stack: designed to work with yours
.NET

.NET Core

Java

Node.js

Python

PHP

React

Angular

Vue.js

HTML
CSS

React native

Flutter

Kotlin

Java for Android

Swift

Objective C

Azure

Amazon AWS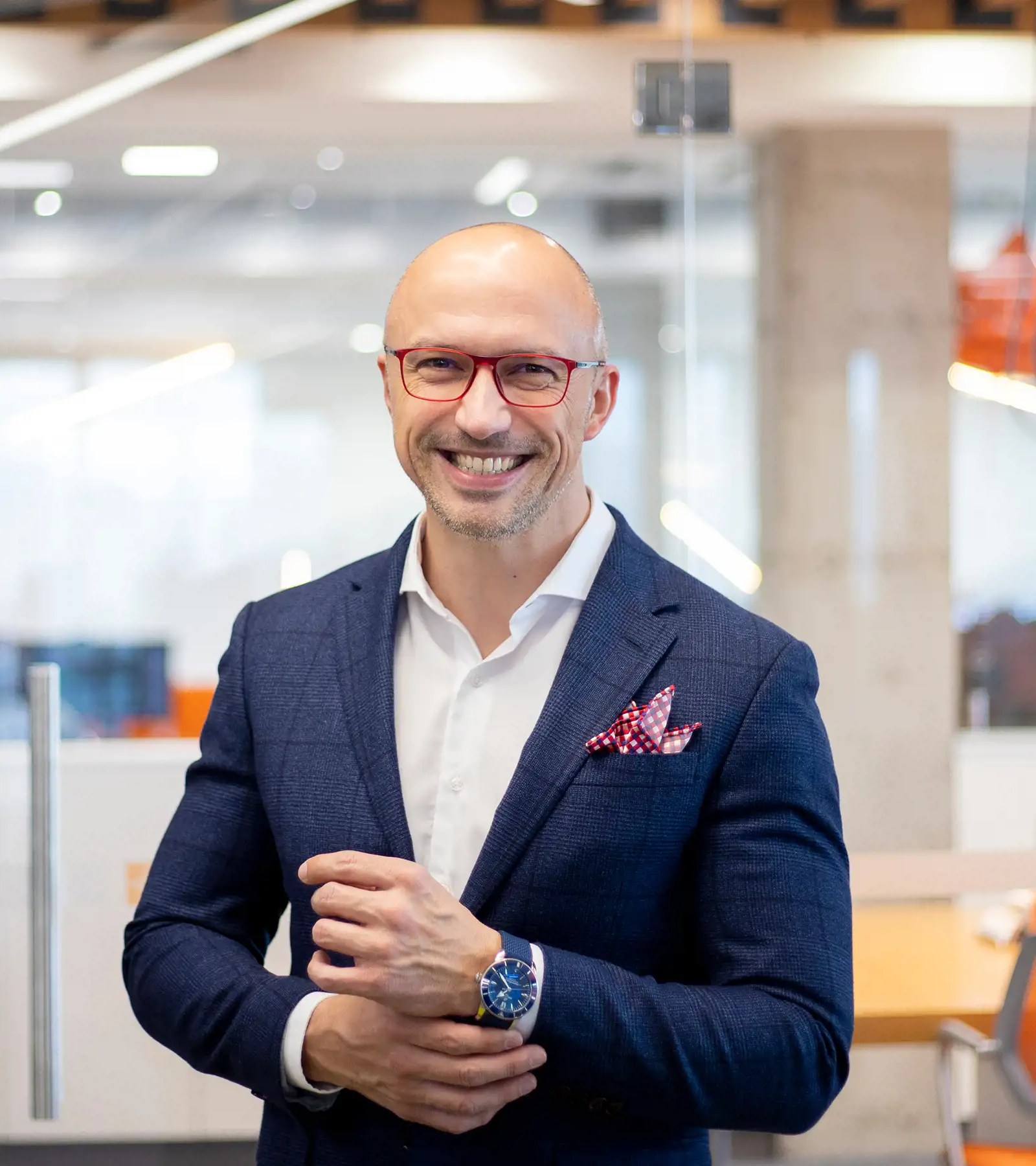 Saša co-founded Vega IT 15 years ago with his former university roommate Vladan. Their dream of founding an IT company has grown into the premier software company with more than 750 engineers in Serbia. If you prefer to send an email, feel free to reach out at hello.sasa@vegaitglobal.com.
Real People. Real Pros.
Book a call.
Send us your contact details and a brief outline of what you might need, and we'll be in touch within 12 hours.