We're here to find
fast, elegant solutions

to your trickiest problems.
Successful projects don't just happen over night. You need experienced project managers to help you create a well-structured team to implement your next big idea. We take our time to learn about your business to develop quality digital solutions tailored to your specific needs.
Progress happens when we co-create. Let's go!
Personalized. Agile. Flexible.
15 years of experience. Flexibility. Adaptability. That's why some of the most innovative businesses give their trust to our project managers. We customize our methodologies to achieve better results, be more efficient and reduce risk.
We are always moving past limits. Going somewhere new.
Get in touch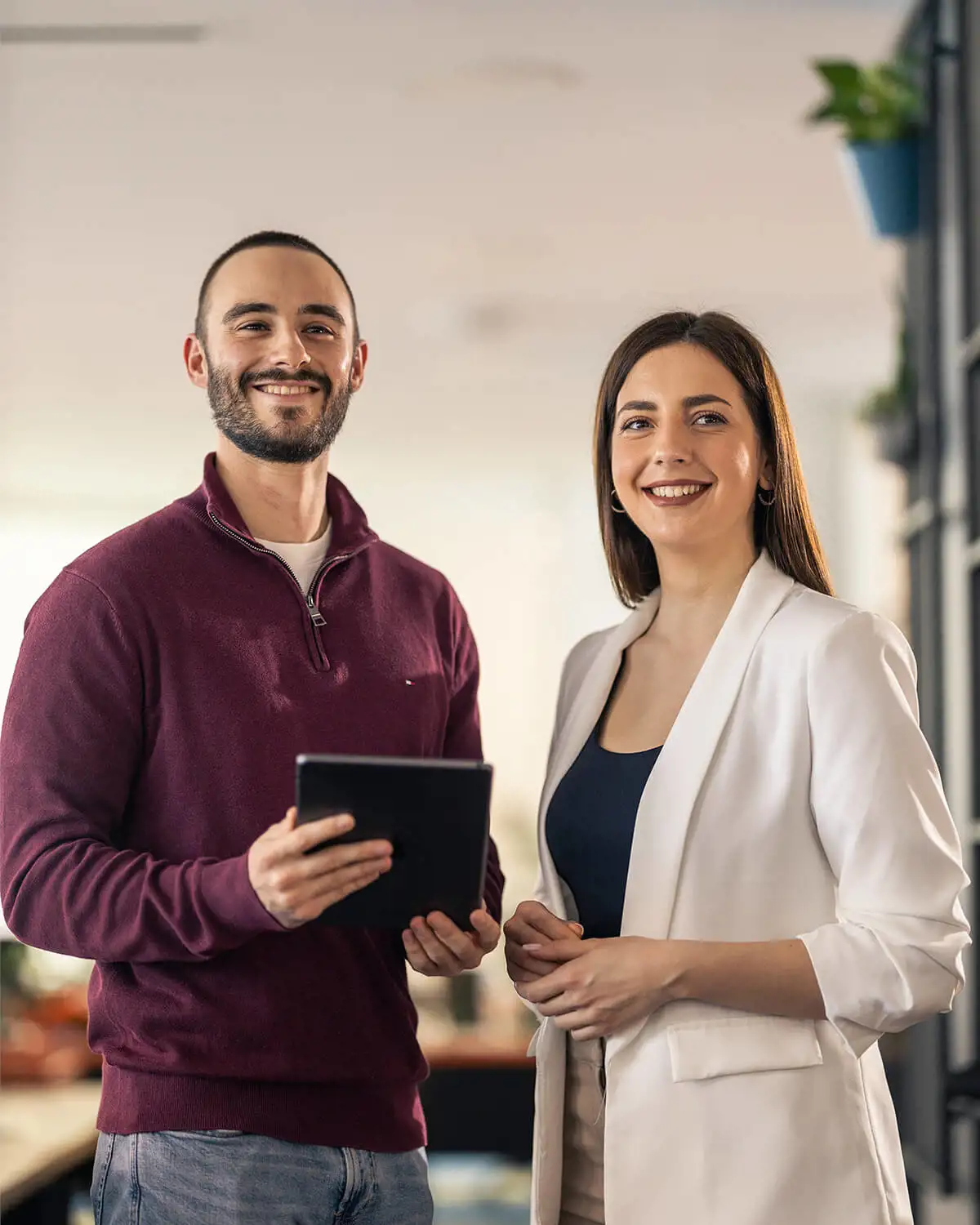 Firepower

When You Need It

Our experienced Agile project managers have successfully shipped hundreds of end-to-end solutions for our clients to boost their revenue and help them achieve their business goals. On the other hand, our Digital Project Managers have worked on creating pixel-perfect websites for our partners in the last 15 years, helping them create unique and captivating user experiences.
Agile Project Managers
Extensive domain experience. Over 1000 projects under our belt. A reliable tech partner. Vega IT has the brain and the skills to transform your idea into an actionable plan. With your business goals in mind, we assist every phase of the project along the way. Rest assured that everything is on time and in line with your business strategy.
Digital Project Managers
Create digital solutions that stand out in the market and generate long-lasting value. Experienced. Results-oriented. Always looking for new and better ways to do things. Whether you need a web application or a website, our team has the right skills to adapt to your business domain and deliver results.
Why Is IT Project Manager An
Essential Part Of The Team

?
When your project execution is smooth, that can only mean one thing - your project manager is doing a great job. Each project is unique and requires an extensive understanding of the client's business domain and objectives. Only then the most efficient delivery approach can be chosen. Having an experienced ITproject manager by your side has a number of benefits:
You receive a detailed plan of the project's scope, timeline, resources, and budget.
Project Managers make sure that everyone is kept in the loop about the progress and any changes that may affect the scope, timeline, or budget.
Potential risks will be minimized and closely monitored throughout the project
Resources will be allocated in the most efficient way to support the project and stay within the budget.
Project managers leverage various collaboration tools to follow the timeline and ensure maximum efficiency while promoting agile values, proactivity and objectiveness.
Project Managers are also a key factor in motivating the team and creating a psychologically safe environment for them to work in. All of this contributes to higher productivity, better communication and fresh ideas.
Book a call
Some industries we have experience with
With over 1000 successfully delivered projects across Europe, the UK, USA and UAE and clients that are choosing to work with us for years, VEGA IT has made its mark in more than 15 different industries. Our expertise and work got verified in some key areas such as fin-tech, pharma-tech, health-tech, transportation & logistics, food-tech, enterprise blockchain and others.
Our work
Continuous Knowledge Sharing To Deliver Value - At Any Time!
Premium quality. No excuses.
Knowledge sharing. Continuous learning and improvement. Staying up to date with the latest trends. Those are the values we celebrate every day. How? By organizing regular education and knowledge-training sessions for our IT project managers.
The goal? Bringing value to our clients by providing them with expert advisory. You don't have just one project manager at your disposal. You have a whole team of specialists working together to help you succeed. Push boundaries. Win big.
Book a call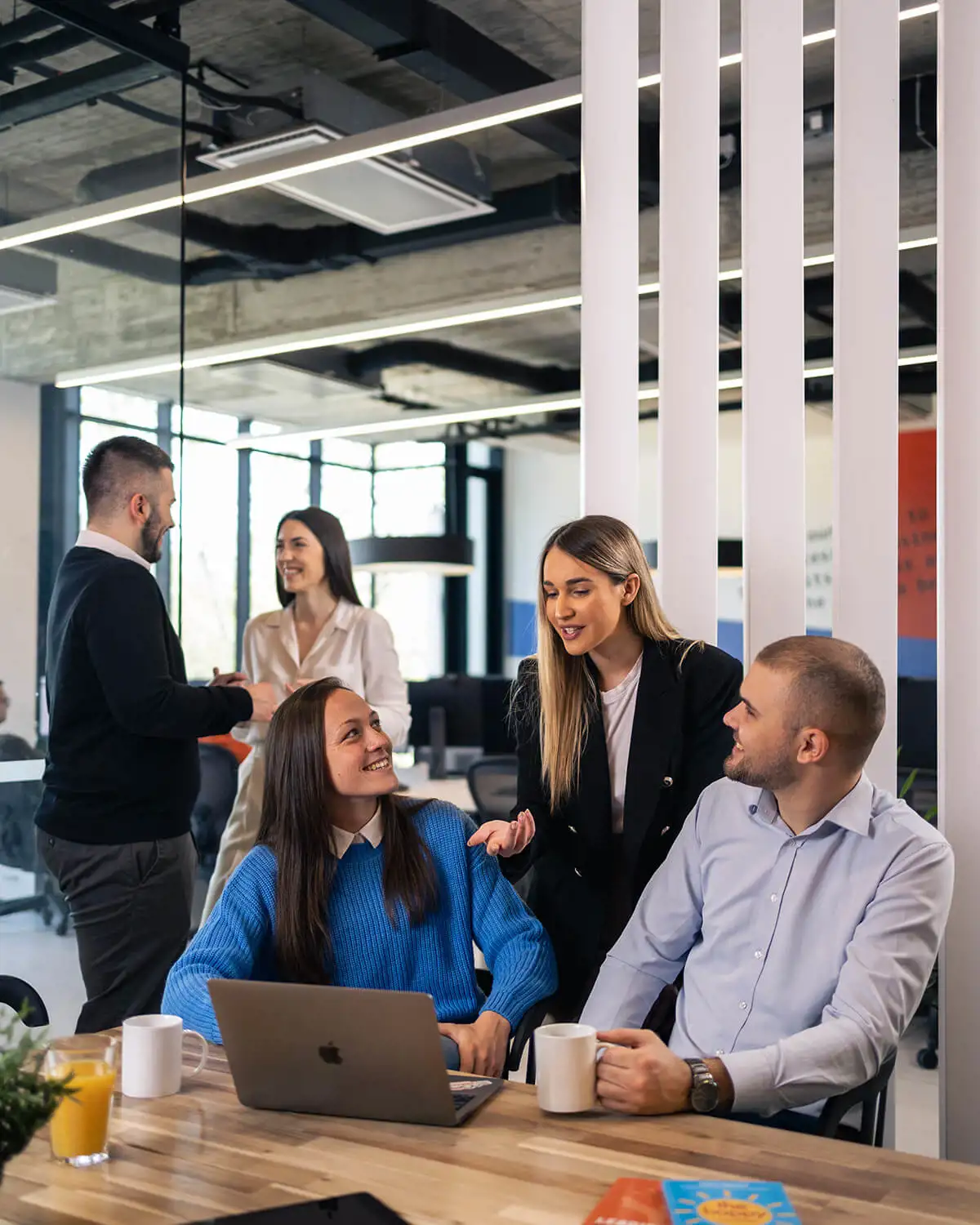 What we do
From inception to execution, we have a team of experienced specialists to create cutting-edge digital products tailored to your need. Check out other services we offer:
Our work
Which business model suits you?
Different budgets, deadlines, challenges, and requirements. There is no one-size-fits-all approach to software development. To match your exact goals and ambitions, we offer two types of business models:
Time & material: Greater control. Flexibility. Participation in candidate selection. With no rigid processes or end dates, this business model is easier to scale up or down as your business needs change.
Fixed price: Fixed scope. Fixed budget. Fixed timeline. Those are the main benefits of the fixed price model. You set the requirements upfront, and we deliver the project within them.
Many clients choose to start with the fixed-price model. However, as their project scope evolves, they typically shift to the time & material model.


Strength in numbers
Expert software engineers
Some of the methodologies and tools we use
Jira

Asana

Azure Devops

Monday

Clickup

Miro

Trello

Scrum
Scrumban

Kanban

XP

Nexus

LeSS Huge

LeSS

Waterfall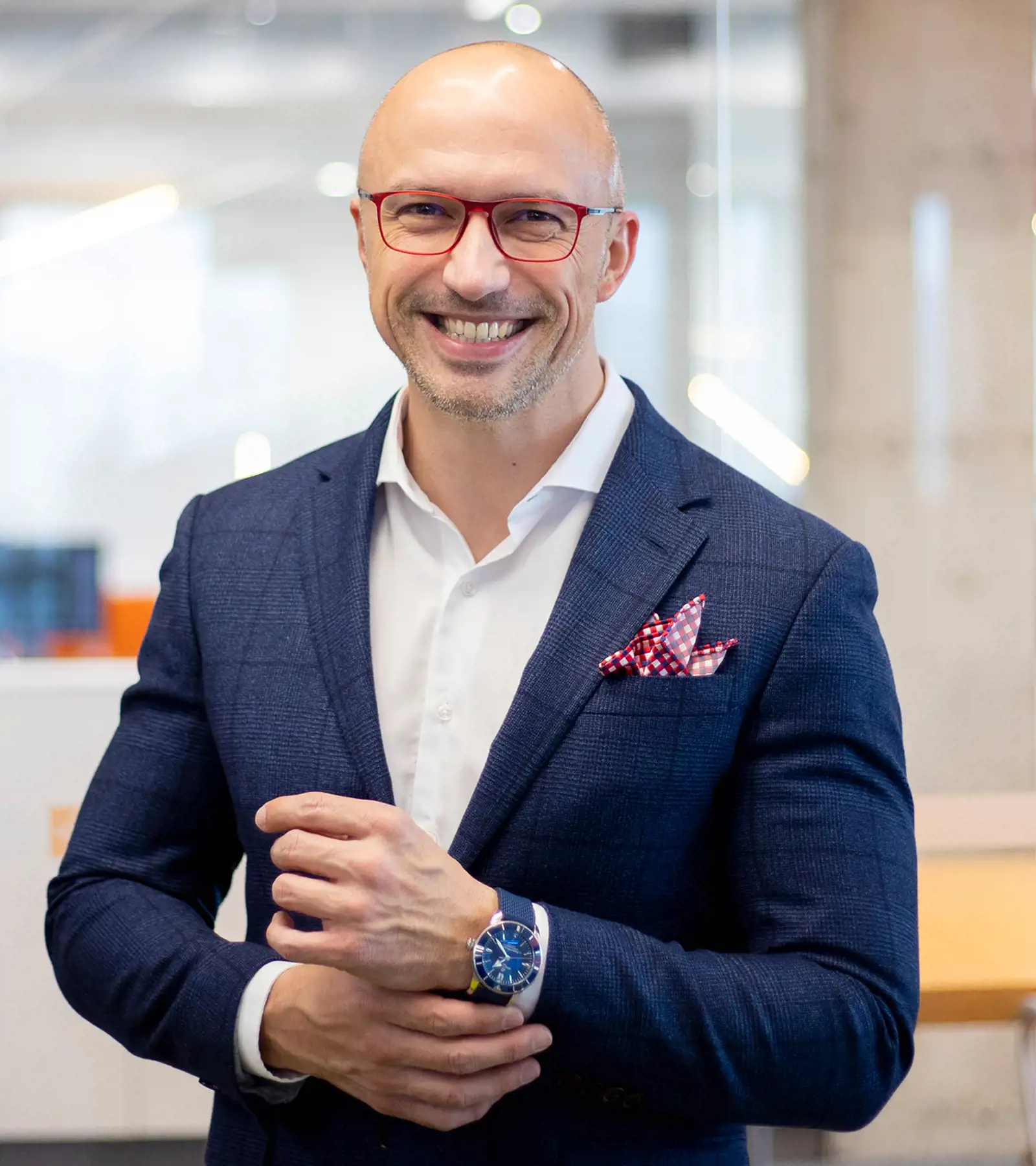 Sasa co-founded Vega IT 15 years ago with his former university roommate Vladan. Their dream of founding an IT company has grown into the premier software company with more than 750 engineers in Serbia. If you prefer to send an email, feel free to reach out at hello.sasa@vegaitglobal.com.
Real people. Real pros.
Book a call today.
Send us your contact details and a brief outline of what you might need, and we'll be in touch within 12 hours.
IT Project Management Services – FAQ
IT project management is a process that requires the use of specific knowledge and skills to execute IT projects and help organizations achieve their business goals. Project planning. Scheduling. Execution. Monitoring. Handover. Those are all the responsibilities of the IT Project Manager.
The responsibilitiesof an IT project manager includes:
Setting up goals and plan for the project execution
Managing resources to support the project's timeline
Developing IT risk management strategies
Minimizing potential risks that may affect the project
Communicating the progress and changes to the team and stakeholders
Coordinating he daily task within the team through various collaboration tools
Project managers use various Agile methodologies such as Scrum, Kanban, Scrumban, XP, Nexus, LeSS & LeSS Huge among others. They also use tools such as Jira, Azure DevOps, Trello, Monday, Miro, Clickup, Asana and others.
An IT project manager helps you break down the project to make them more manageable through various work methodologies. This means project managers help you achieve your goals on time and within your budget.