Custom InsurTech Software Development
Specific needs. Different goals. Unique pain points. Every business has different requirements. 
The requirements off-the-shelf software solutions can't meet. This is where custom InsurTech software development steps in. 
Artificial intelligence. Machine learning. Big data. Robotic process automation. Blockchain. Our solutions are powered by innovative technologies.  Results? Affordability. Efficiency. Speed. Accessibility. User-friendliness. 
At Vega IT, we co-create software that works for you. Not the other way around.
Passion. Proactivity. Expertise.
You have passion and ideas for innovating your InsurTech business. We bring the brains and experience to make them true. Whether you need to spin your in-house capability or hire an entire software development team, we match your ambition and drive your success. 
For insurance companies
Insurance companies. Brokers. Insurance carriers. We help you integrate the latest InsurTech solutions into your business processes. The goal? Streamlining operations, meeting evolving customer needs, and driving innovation. 
For InsurTech companies
Software development. Infrastructure management. Scaling your operations. Our experienced team provides the expertise and support your InsurTech business needs to succeed. 
Book a call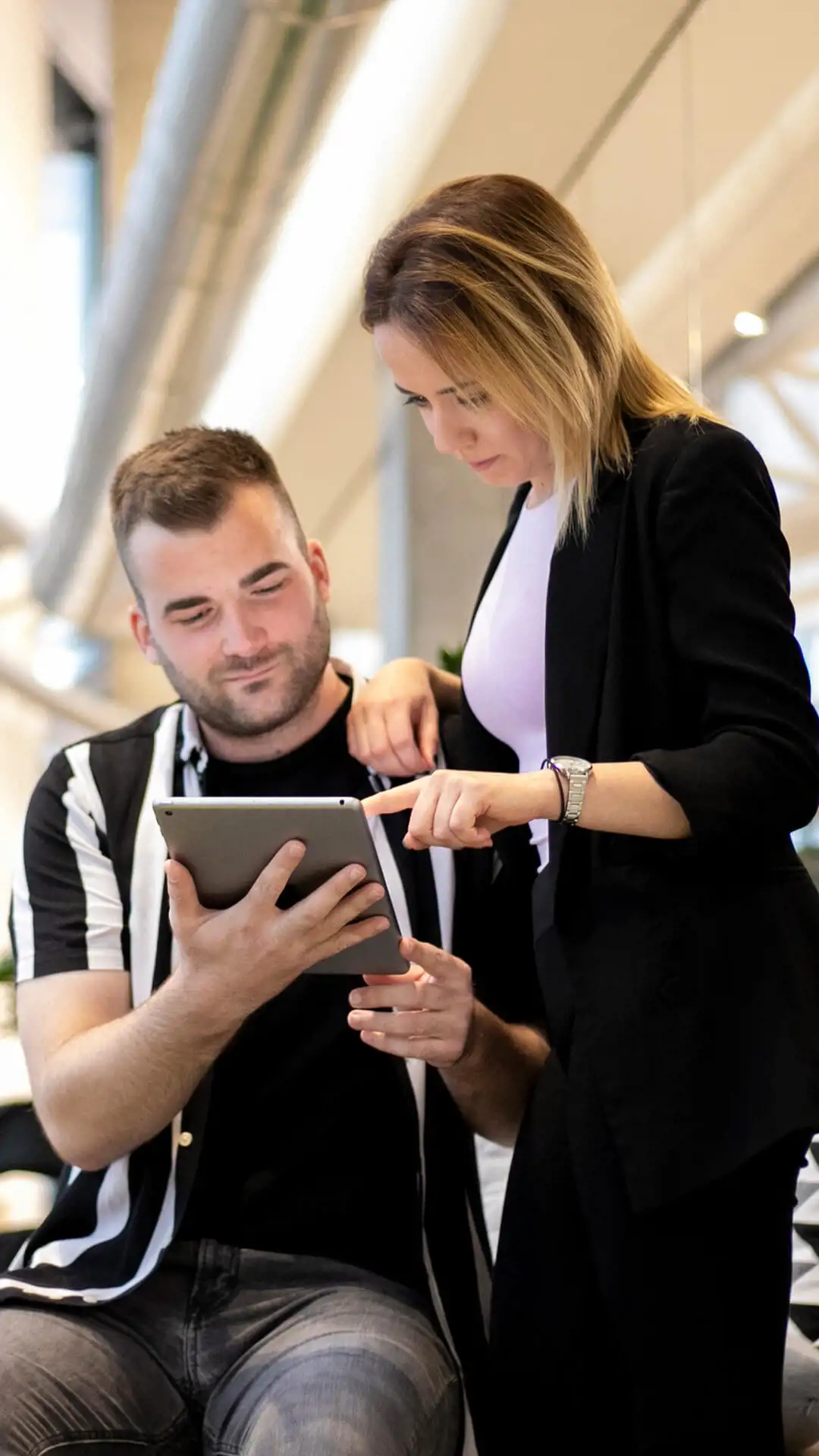 The InsurTech software solutions we can help you with:
Phone apps. Auto-monitoring devices. Wearable technology. Those are all insurance tracking tools, helping people get insurance in a matter of minutes. No need for human interaction and tiresome documentation. Here is what we can help you with:
Quote and policy management software
We help you implement digital policy management tools that enable your customers to conveniently view and manage their policies online. 
Claims management software
Implement automated claims processing tools with our help. Reduce manual errors and accelerate the claims process for your clients. 
Data analytics
Gain insights into customer behavior. Identify the hottest trends. Make informed business decisions. In other words, harness the power of data analytics. 
Customer experience and engagement
Enhance your customer experience and increase engagement by implementing chatbots, personalized pricing, and other innovative features that align with the expectations of today's digital customers. Streamline policyholders' experiences by providing self-service – 24/7 customer service, simplified claims management. All in one place, without the need for contacting customer support.
Online and mobile-enabled digital services
Transform your existing value chain. Let customers quickly explore, understand, and purchase products with minimal hassle. Provide them with a more accessible and affordable experience that leads to increased sales.
Compliance
We implement robust security protocols and data privacy measures to make sure your software solutions comply with the industry's strict regulatory requirements.
Integration
Our team can help you integrate your InsurTech solutions with other systems. These include CRM tools or accounting software – anything that streamlines your operations and improves efficiency. 
Smart contracts
Automating the claims process. Reducing the risk of fraud. That's what you can achieve by implementing smart contracts using blockchain technology.
Fraud detection
We can help you implement fraud detection tools, using AI and machine learning algorithms. Detect and prevent fraudulent claims. Protect your bottom line and maintain customer trust.
What We Have Done for Our Customers
What else can we help you with:
Software development
We can help you develop robust, scalable software solutions that meet the needs of your business and your customers. Our team is well-versed in a diverse range of programming languages and technologies, such as AI, machine learning, and blockchain, and possesses extensive experience in product management, ownership, and analysis. With our expertise, we can aid you in identifying new opportunities and areas for growth.
Infrastructure management
Manage your IT infrastructure. Ensure that your software solutions are securely deployed and maintained. Our team has experience working with a variety of cloud platforms and hosting providers. We have already helped many clients save thousands of dollars each month by optimizing their cloud usage. Let us help you, too.
Security and compliance
We can help you ensure that your software solutions meet the highest standards of security and compliance. We have experience implementing robust security protocols and data privacy measures and can help you navigate the complex landscape of regulatory requirements.
Product optimization
We can help you optimize your InsurTech products for maximum performance and customer satisfaction. Our team can conduct user testing and analysis to find areas for improvement and identify new market opportunities. We let you implement new features and functionality to meet evolving customer needs.
Strength in numbers
Expert software engineers
And we've won some big awards for our work
Our Process
Get to know us, our work methodology and our company culture. We know that there's no "one-size-fits-all" solution when it comes to software development. This is why we want to learn more about your project's needs to match you with the right software developers from our 750+ professionals.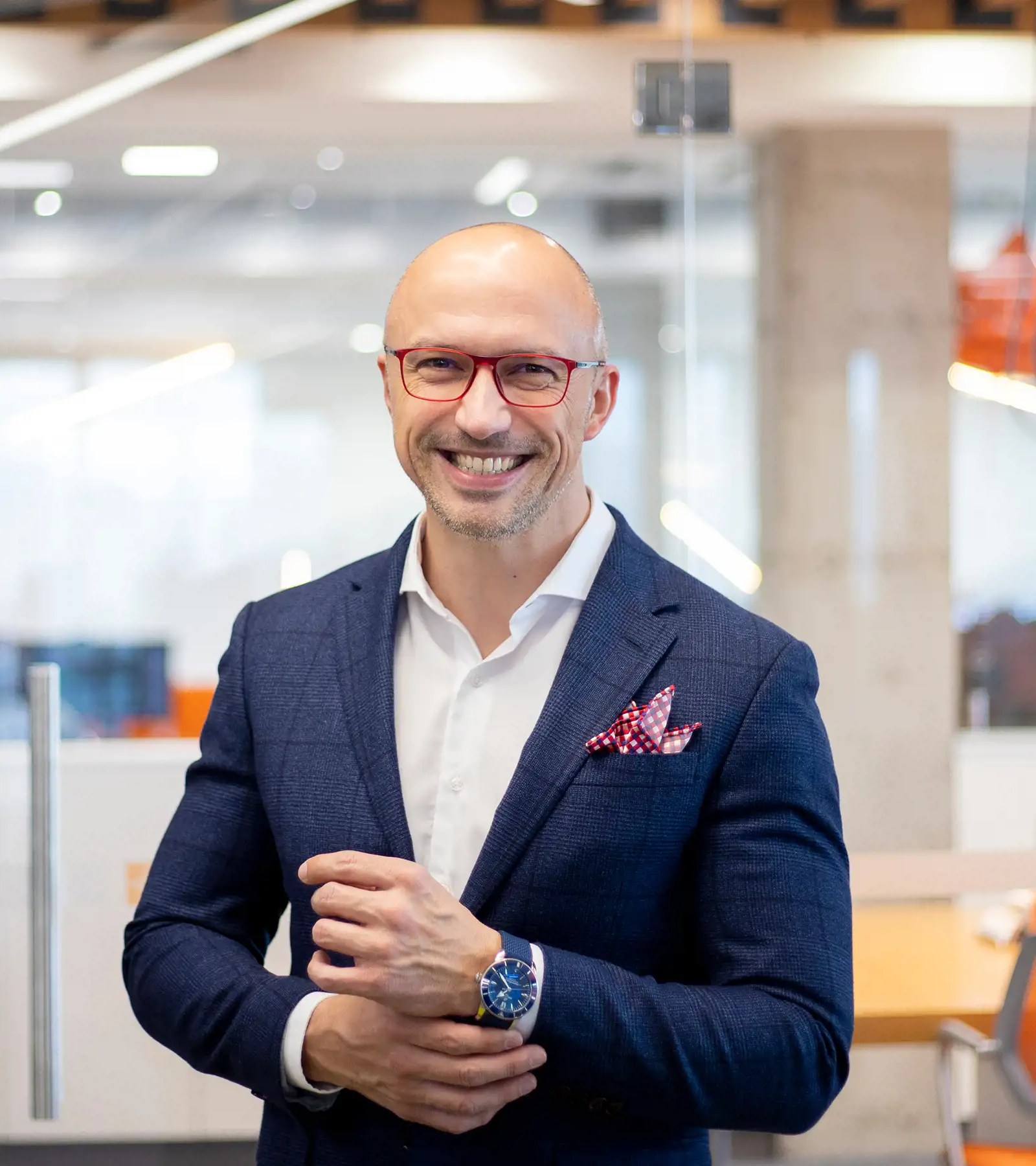 Saša co-founded Vega IT 15 years ago with his former university roommate Vladan. Their dream of founding an IT company has grown into the premier software company with more than 750 engineers in Serbia. If you prefer to send an email, feel free to reach out at hello.sasa@vegaitglobal.com.
Real People. Real Pros.
Book a call.
Send us your contact details and a brief outline of what you might need, and we'll be in touch within 12 hours.
InsurTech software development – FAQ
Want to learn more about InsurTech software development services? We've answered some of the most frequently asked questions for you.
InsurTech, or insurance technology, is a rapidly growing sector that is transforming the insurance industry. InsurTech companies use innovative technologies and business models to offer new products and services that improve the efficiency and speed of business processes.
From digital policy management tools to claims processing software, InsurTech solutions are designed to meet the needs of today's digital customers and provide them with a seamless, personalized experience. 
When you search for the best InsurTech software development partner, you should choose the company with technical expertise, deep sector knowledge, and relentless passion.
To be sure you selected the right partner, this is the homework you need to do in advance:
Define your vision and goals
Make a list of potential software development partners
Check their technical expertise and domain knowledge
Validate their language proficiency and whether they are a cultural fit
Ask for references and case studies
Make a shortlist
Negotiate terms and pricing
Performing research. Running a scoping session. Building the system's architecture. Software development. Testing the product. The launch. InsureTech software development is a multi-step process that needs to be executed strategically. Therefore, its cost depends on your company's specific requirements. 
At Vega IT, we take time to get to know your business - your dreams, needs, hopes, and challenges. We create the solution that works for you. In the long run.