Custom FinTech software development
Powered by AI, cutting-edge FinTech solutions continue to evolve. The goal? Adapting to users' growing needs. They provide much-needed insights into customers' spending patterns and behaviors. The result? FinTech players can better understand their clients and tailor their services to the requirements of a competitive market.
That is why developing a one-size-fits-all FintTech solution is not possible. At Vega IT, we're at our best when delivering custom-made FinTech solutions. Finding better ways to solve problems. Making products that generate lasting value. We're thinking beyond the boundaries of ordinary requirements. We understand the challenges you're facing. 
Expert FinTech software development company
You've got a big idea. We're here to help you turn it into reality. Whether you need to expand your in-house capability or spin up a whole development team, we adapt to your needs. Seasoned developers. Business analysts. Data engineers. Product owners. Whether you are a financial institution or a FinTech company, we're the firepower you need.
For financial institutions 
Making use of the latest FinTech solutions. Meeting the evolving customer needs. Staying ahead of the curve in a highly competitive industry. Driving innovation within your organization. That's what you stand to gain when partnering with Vega IT. We apply our deep understanding of industry trends to help you implement the FinTech solutions you need.
Book a call
For FinTech companies 
Software development. Infrastructure management. Scaling operations in a fast-growing industry. We help you develop out-of-the-box digital solutions. You bring ideas. We provide deep domain expertise to deliver customer-centric experiences and custom solutions that meet the ambitions of your FinTech business.
Book a call
The FinTech software solutions we can help you with
FinTech and financial services companies aim to offer innovative solutions to address clients' growing needs. Vega IT is there to support them as a technical partner. We've worked on a variety of FinTech projects across Europe. Many of our clients have been working with us for years. It means we've built up a huge amount of expertise across the tightly regulated FinTech sector. Here is what we can help you with:
Embedded finance
Financial products integrated into a broader customer journey. That is what embedded finance is about. It has been around for quite a long time in the offline world. Sales financing at furniture and home appliance stores. Private-label credit cards offered by major retailers. Those are just some examples of embedded finance. That is one of the fastest-growing financial services. As such, it requires continuous innovation. Teamed with banks and technology providers, software companies are now creating convenient and seamless digital solutions.
Digital banking
Reliable. Secure. Fast. Efficient. User-friendly. Those are the requirements for digital banking – one of the most popular FinTech solutions.
Mobile payments and wallets
Transferring money between accounts. Completing purchases. Paying bills without going to the bank. All of this without having to go to the bank.
Mobile payments and wallet transactions provide the utmost convenience. Setting rules against specific spending categories. Limiting the amount of money spent. Customers can manage finances without a hitch. 
Payment processing software
Payment technology (PayTech) includes different types of digital payment solutions. Services such as PayPal, Venmo, Google Pay, and Apple Pay have a global impact on customers' lives. PayTech is easy to use, safe, and available 24/7.
Core banking software
Core banking systems cover different aspects of daily banking operations. Processing daily banking transactions. Loan and credit processing. Updating account information and reporting. Those are just some of its numerous applications.
Blockchain, cryptocurrencies, and CBDC
This is one of the most trending branches of the FinTech ecosystem. Blockchain engineers design, build, and maintain decentralized blockchain applications. Some examples are cryptocurrency exchanges, lending applications, and domestic and cross-border payment solutions. 
In addition to private cryptocurrencies, the early-stage development of central-bank digital currencies (CBDCs) is taking place around the globe. It is expected to enable new use cases and be a much-needed value anchor for web3 applications.
What we have done for our customers
With over 1000 successfully delivered projects across Europe, USA and UAE and clients that are choosing to work with us for years.
Our work
What else can we do for you?
Infrastructure management
Experience working with a variety of cloud platforms and hosting providers. Deep domain knowledge. We can help you manage your IT infrastructure. Our industry experts will help you choose the best option for your needs. At Vega IT, we ensure your software solutions are deployed and maintained securely and reliably. 
Security and compliance
Implementing robust security protocols and data privacy measures. Helping FinTech companies understand and implement complex regulatory requirements. We have the knowledge and experience you need to meet the highest standards of security and compliance.
Product optimization
Optimize your FinTech products for maximum performance. Increase customer satisfaction. Meet ever-growing customer requirements. Our team conducts user testing and analysis to identify the areas for improvement. We help you implement new features and functionalities into your system. 
Software development
Software product development. AI. Machine learning. Blockchain. Experience in product management, ownership, and analysis. That's what Vega IT delivers to FinTech companies. Identify new opportunities and areas for growth. Develop robust, scalable software solutions that meet the needs of your business and customers.
Strength in numbers
Expert software engineers
Our process
Get to know us, our work methodology and our company culture. We know that there's no "one-size-fits-all" solution when it comes to software development. This is why we want to learn more about your project's needs to match you with the right software developers from our 750+ professionals.
Our tech stack: designed to work with yours
.NET

.NET Core

Java

Node.js

Python

PHP

React

Angular

Vue.js

HTML

CSS
React Native

Flutter

Android

iOS

Kotlin

Java for Android

Swift

Objective C

Azure

AWS
Our speciality?
High-performing, semantically-rich and accessible markup, paired with perfectly organized CSS/SCSS architecture. Dreamy.
And we've won some big awards for our work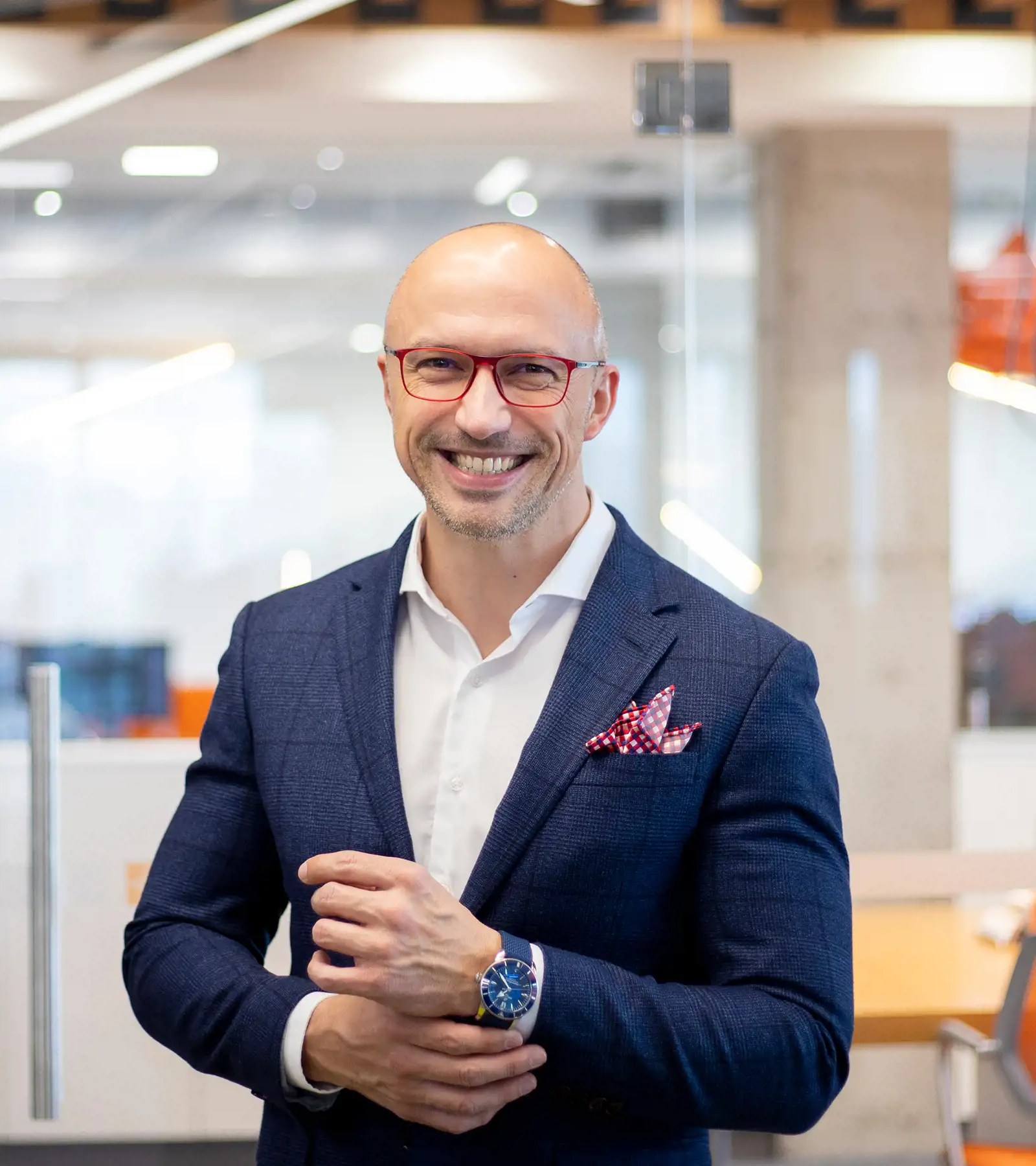 Saša co-founded Vega IT 15 years ago with his former university roommate Vladan. Their dream of founding an IT company has grown into the premier software company with more than 750 engineers in Serbia. If you prefer to send an email, feel free to reach out at hello.sasa@vegaitglobal.com.
Real People. Real Pros.
Book a call.
Send us your contact details and a brief outline of what you might need, and we'll be in touch within 12 hours.