We Develop Websites That Generate Lasting Value
1000+ successful web projects. 15+ years of experience. 130+ seasoned front-end developers. 500+ software developers with deep industry experience. We have all it takes to bring your ideas to life.

Best yet, you have nothing to worry about. We take over the ownership of the project while working on it. Kick back and watch your pixel-perfect website come to life.


What makes a great website?
To consider a website truly great it needs to be:
Pixel perfect - it needs to match perfectly the design you made
Responsive - for enhanced experience across devices
Easy-to-use - for both regular users as well as for users with special needs
Optimized - you want your clients to get the best performing websites
Technically perfect - syntactically correct where semantical reach for the websites is SEO friendly.
contact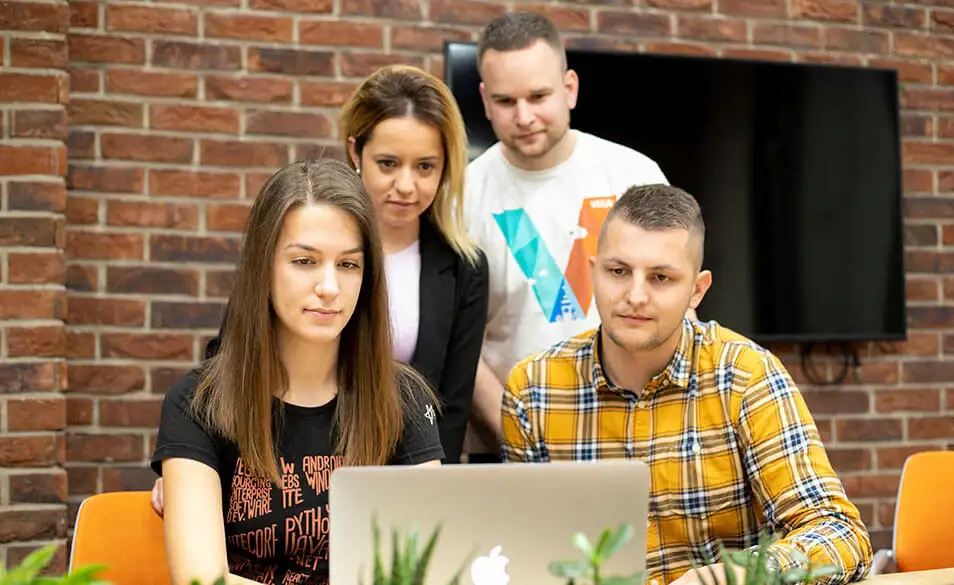 Get the most out of
website development

with Vega IT
Website development is a multifaceted process. First, our front-end developers use HTML and CSS to code pixel-perfect static pages. Next, our back-end team turns them into dynamic pages. If a client or a partner doesn't have a preferred CMS, no worries. We will perform a brief analysis and propose an optimal solution.
What Are the Expected Website Development Costs?
Creating simple online presentations. Building large, custom-built portals. Website development covers it all. Therefore, estimating the cost of the service heavily depends on your client's requirements.
At Vega IT, we typically start by proposing a fixed pricing model. As your business and our team get to know each other, such an initial setup usually turns into a dedicated team. That means we deploy a team of experts to work full-time on your projects.
From new website development to maintaining existing sites, we have the firepower you need to succeed. As your needs change, we can easily downsize or scale the team.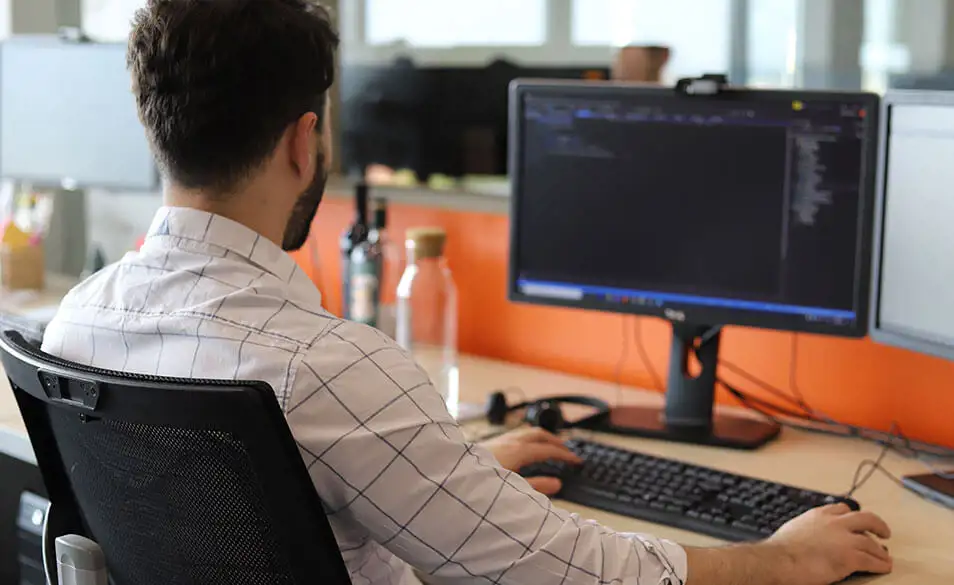 Content Management System Implementation
We are innovators, and not just problem-solvers. Our specialized front-end development team of over 100 developers have experience with a wide range of CMS systems to give you firepower when you need it.
Strength in numbers
Expert software engineers
Which business model suits you?
Different budgets, deadlines, challenges, and requirements. There is no one-size-fits-all approach to software development. To match your exact goals and ambitions, we offer two types of business models:
Time & material: Greater control. Flexibility. Participation in candidate selection. With no rigid processes or end dates, this business model is easier to scale up or down as your business needs change.
Fixed price: Fixed scope. Fixed budget. Fixed timeline. Those are the main benefits of the fixed price model. You set the requirements upfront, and we deliver the project within them.
Many clients choose to start with the fixed-price model. However, as their project scope evolves, they typically shift to the time & material model.


Technologies we mostly use
.NET

PHP

HTML

CSS

Bootstrap

AngularJS

React

Node.js

Gulp

jQuery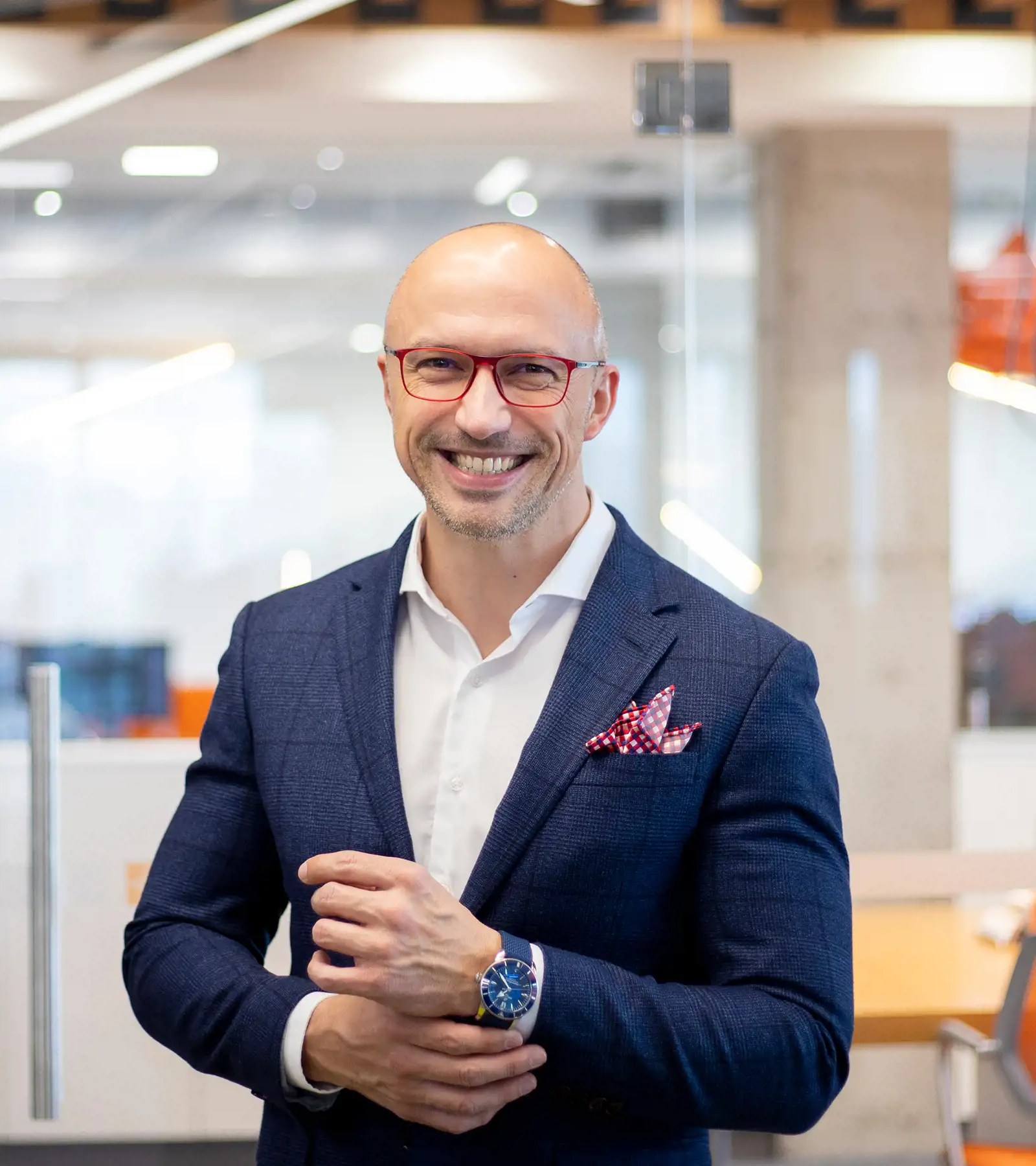 Saša co-founded Vega IT 15 years ago with his former university roommate Vladan. Their dream of founding an IT company has grown into the premier software development company with more than 750 developers in Serbia. If you prefer to send an email, feel free to reach out at sasa.popovic@vegait.co.uk.
Real People. Real Pros.
Book a call.
Send us your contact details and a brief outline of what you might need, and we'll be in touch within 12 hours.