Custom HealthTech software development
Diagnostics. Patient care. Administration. We cover every aspect of the HealthTech industry. Our dedicated development teams will help you create unique digital products that drive success.
At Vega IT, we are at our best when delivering bespoke HealthTech solutions. Generating long-lasting value. Our seasoned software engineers think beyond the boundaries of everyday requirements in the sector. We are here to understand the unique challenges you are facing.
Whether you need a web or mobile application or an entire medical platform, we are the firepower you need to fuel your digital success.
Our tech stack: designed to work with yours
.NET

.NET Core

Java

Node.js

Python

PHP

React

Angular

Vue.js

HTML

CSS
React Native

Flutter

Android

iOS

Kotlin

Java for Android

Swift

Objective C

Azure

AWS
Our speciality?
High-performing, semantically-rich and accessible markup, paired with perfectly organized CSS/SCSS architecture. Dreamy.
The HealthTech solutions we can help you with
We've worked with many clients for years on projects across Europe, the US, and UAE. We built up a huge amount of expertise across tightly regulated sectors such as HealthTech. Here is what we can help you with:
Virtual care (TeleHealth)
Making medical treatment available to everyone. During virtual appointments, doctors can take care of patients remotely and manage their health. This provides easier access to health care for different groups of people.
Mental health apps
Breathing exercises. Relaxing music. Quizzes. Tips. Simple games. Those are just some of the numerous features mental health apps provide. They are designed to help users handle stress, panic attacks, and anxiety on the go.
Health and fitness apps
Smartwatches. Fitness bands. Smartphones. Tablets. With the ever-growing technology innovations, staying physically active, tracking your fitness goals, and planning workouts around your schedule has never been easier.
Data management for clinics and hospitals
Tracking hospital inventory. Managing patients' records. Planning resources. Overseeing day-to-day activities. Specialized hospital management software (HMS) solutions and Electronic medical records (EMR) make these tasks streamlined and simpler.
Custom software solutions
Targeted to meet your business goals. Tailored to your specific desires. Designed to scale up or down as your company's requirements change. That's the main advantage of bespoke software solutions for all stakeholders in healthcare.
Why hire a HealthTech software development partner?
Sometimes, you need just a few engineers to expand your capacity. Other times, you may require a whole product team to ship your next big thing. Our flexible service model is designed to fit your needs, whatever they are.
Our clients from the Healthcare industry love us for these reasons:
Technical expertise
We are proficient in all major programming languages and use a wide range of technologies to find the best solution for you. Innovators, not just ticket-solvers.
Domain experience
We've gathered a whole heap of expertise in various industries, including strictly regulated ones such as healthcare. That means we understand your needs, requirements, and problems.
Relentless passion
Heads in the world. Hearts in the code. We bring the brains and passion that drive digital-led progress. We match your ambition, extend your team, and drive your success.
Reliability and flexibility
Reliable tech partners. Innovative co-creators. HealthTech software development companies match your ambition, extend your team, and supercharge your progress. 
The benefits of bespoke HealthTech solutions
Legal compliance
Healthcare is a highly regulated industry. As domain experts, we understand strict healthcare legal regulations in your country and develop HealthTech software solutions that are easy to certify according to them.
Data security
Our HealthTech solutions comply with the regulations across various markets, such as GDPR and HIPAA for the US. They let you securely handle an entire spectrum of sensitive data, from health insurance information to patient test results.
Improved performance
Reduced paperwork. Automated processes. Streamlined access to patient data. Improved access to healthcare — no matter what. HealthTech solutions bring innovation and simplicity, benefiting all stakeholders in the process – from clinics to patients.
Strength in numbers
Expert software engineers
And we've won some big awards for our work
Our process
Get to know us, our work methodology and our company culture. We know that there's no "one-size-fits-all" solution when it comes to software development. This is why we want to learn more about your project's needs to match you with the right software developers from our 750+ professionals.
We're here to find
fast, elegant solutions

to your trickiest problems.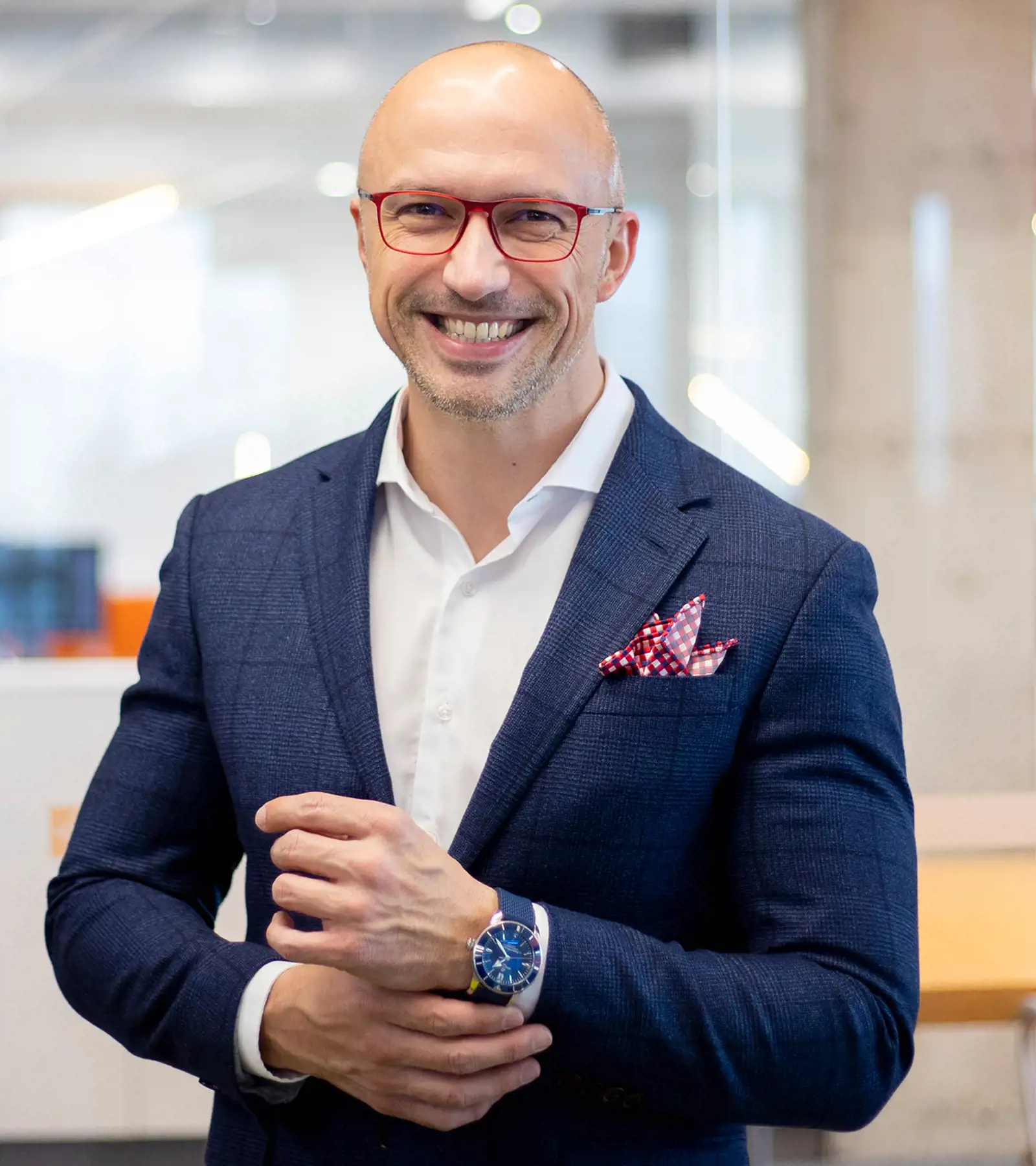 Sasa co-founded Vega IT 15 years ago with his former university roommate Vladan. Their dream of founding an IT company has grown into the premier software company with more than 750 engineers in Serbia. If you prefer to send an email, feel free to reach out at hello.sasa@vegaitglobal.com.
Real people. Real pros.
Book a call today.
Send us your contact details and a brief outline of what you might need, and we'll be in touch within 12 hours.
FAQ
Want to learn more about HealthTech software development services? We've answered some of the most frequently asked questions for you.
HealthTech software solutions can be applied to a range of industries, including healthcare startups, healthcare ISVS, hospitals and healthcare facilities, senior living facilities, pharmacy organizations, clinical research organizations, etc.
The benefits of developing medical software for your healthcare company are multiple. Some of them are:
enhanced patient outreach
improved healthcare quality
more effective communication
easy access to medical data
Performing research. Running a scoping session. Building the system's architecture. Bespoke software development. Testing the product. The launch. Those are just some key steps the custom software development process requires. Therefore, the cost of the bespoke development heavily depends on your specific requirements. 
At Vega IT, we take time to get to know your business - your dreams, needs, hopes, and challenges. Super-passionate. Hyper-focused. Unique. We create the solution that works for you. 
With the global talent pool growing every day, you need to be mindful when selecting the right HealthTech software development partner for yourself. When considering a partner, this is the homework you need to do in advance:
Define your business needs.
Create a list of potential software development vendors.
Validate their technology and domain expertise.
Get to know them and check for language proficiency and cultural fit.
Ask for references and case studies.
Create a shortlist of software development vendors.
Negotiate terms and pricing.