Full power to you
Certified Salesforce engineers. Salesforce consultants. Administrators. Product owners. Project managers. Business analysts. DevOps. QA engineers. We provide top-notch experts with deep domain knowledge and technical experience to take any project off the ground.
We can either build the Salesforce solution from scratch or take over the existing project to provide maintenance and support.
For over 15 years, we've gathered a heap of experience in a range of industries, including InsurTech, FinTech, HealthTech, telecommunications, EdTech, logistics, retail, and human resources.
Book a call
What are the benefits of using Salesforce?
There are numerous benefits of using Salesforce, but here are some of the main reasons companies choose it:
Creating new leads, nurturing existing ones, and automating sales processes
Driving learner and institution success
Tracking and analyzing your data more efficiently
Using marketing tools to expand the reach of your business
Creating communities and delivering personalized shopping experiences
The types of Salesforce services we offer
Custom Salesforce solutions
Creating a new, custom software solution. Expanding your existing software to fuel your success. Whatever your ideas are, we've got certified specialists to bring them to life. We are at our best when matching the ambition of our clients - finding new and better ways to solve their specific problems.
Salesforce consultancy
Deep domain experience. Understanding your specific business processes. Innovative thinking. Relentless passion. Our certified consultants are dedicated to helping you bridge the gap between your exact business problems and technical solutions. 
Salesforce administration service
Increasing the efficiency of teams. Driving success. Our certified administrators automate complex business processes, create reports, and train users on Salesforce. That way, you can harness the power of your Salesforce solution and, best yet, stay on top of employee performance and customer relationships. 
Technologies and tools we mostly use
Lightning Web Components

Aura Components

Visualforce

Apex

S0QL

HTML
CSS

JavaScript

Lightning App Builder

Community Builder

Process Builder

Flow Builder
Getting started with Salesforce
Initial setup & 
implementation
Our team of certified professionals will help you get started. From single-cloud to multi-cloud implementations we've got you covered.
Transforming existing implementations
Our Salesforce team will help you re-engineer your existing solutions and tailor them to your specific needs so that you can focus on your business.
Consulting services
In-depth knowledge of business processes and Salesforce products that our consultants have will help you get the most of your current Salesforce implementation. This way you can achieve your goals much faster while increasing usability, functionality and adoption.
How Salesforce helps individual teams?
Marketing
Attract customers through digital marketing
Sales
Sell and grow your profit much faster
Commerce
Launch and scale eCommerce built around the customer
Service
Provide better customer service
App building
Empower your teams to work from anywhere
Salesforce Cloud products
Sales Cloud

Service Cloud

Marketing Cloud

Commerce Cloud

Education Cloud

Community Cloud
Salesforce Industries

Marketing Cloud Account Engagement

Data Cloud (CDP)

Marketing Cloud Intelligence

Marketing Cloud Personalization

Tableau Cloud
Connect to your customers in a more intelligent way through Salesforce cloud products.
Which business model suits you?
Different budgets, deadlines, challenges, and requirements. There is no one-size-fits-all approach to software development. To match your exact goals and ambitions, we offer two types of business models:
Time & material: Greater control. Flexibility. Participation in candidate selection. With no rigid processes or end dates, this business model is easier to scale up or down as your business needs change.
Fixed price: Fixed scope. Fixed budget. Fixed timeline. Those are the main benefits of the fixed price model. You set the requirements upfront, and we deliver the project within them.
Many clients choose to start with the fixed-price model. However, as their project scope evolves, they typically shift to the time & material model.


We're here to find fast, elegant solutions to your trickiest problems.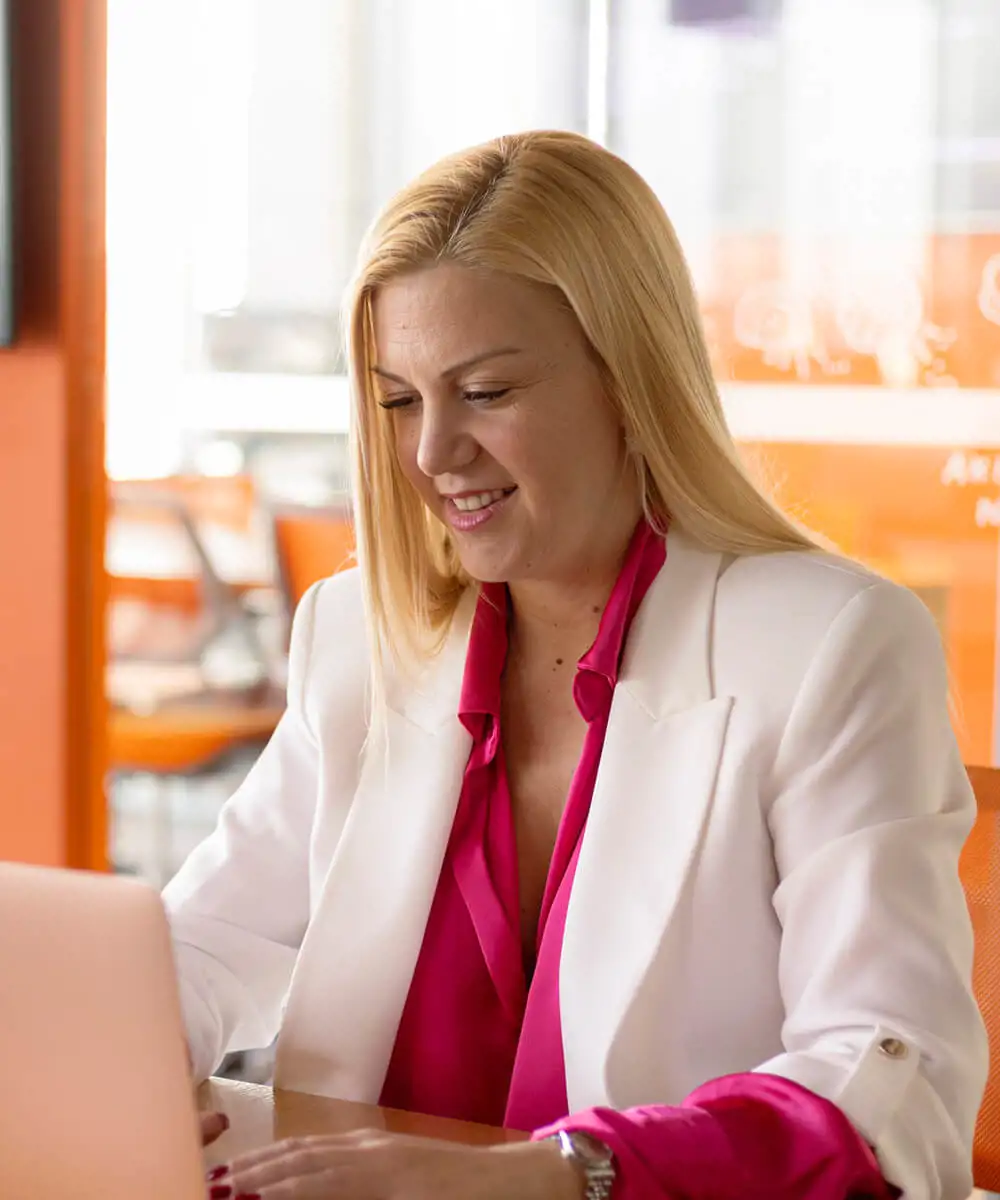 I have joined Vega IT 8 years ago. I have grown into someone who runs the team and helps the company grow. My motivation is to work with people who are better than me, and I am very proud to be a part of such a company where I have an opportunity to learn from someone on a daily basis. If you would like to learn more about Vega IT and how we can help you with your projects feel free to contact me at hello.majab@vegaitglobal.com.
Maja Bozic
Partner & CSMO
I will tell you more about our company culture and previous experiences. If you want to meet us, I invite you to visit Vega IT offices.
Based on your project requirements, we will match you with the right Salesforce professionals from our team of 750+ engineers. You will have my full support during this process. If you wish to schedule intro call, feel free to fill out the form below.