What is Drupal?
As one of the leading content management systems, Drupal provides flexibility for websites that are heavily loaded with content. Fast. User-friendly. Security-oriented. Drupal complies with the latest security standards.
Drive business growth with a scalable, leading-edge web service. Give Drupal a ride.
Get in touch
What are the advantages of using Drupal CMS?
High performance. Scalability. That's what Drupal stands for. Here are some sound benefits of choosing this content management system when building a website:
You can use it for free
Drupal is open-source. This means that it is free. However, this by no means implies that its quality is compromised. If anything, this makes it better. Open source means that developers all over the world have access to its source code. At this point, over 1,000,000 developers are working on fixing and improving different sections of Drupal. That's why it stays free and gets better.
You can easily restructure it
Modularity. This is one of the greatest benefits of Drupal. Reshape and restructure it effortlessly. Rest assured that your CMS keeps pace with your website's evolution.
You can customize it
Combine, adjust, and use add-ons, themes, packages, and other elements with ease. Create a dynamic content management system that works for you.
Your users will be secure and protected
Focused on the latest safety regulations, Drupal guarantees effectiveness and customer satisfaction in the long run.
Strength in numbers
Expert software engineers
Content management made easy
We use simple Content Management Systems (CMS) when building websites. Update your or your clients' content with ease. Create, preview, test, schedule, and publish pages in just a few steps. We build a website – a fully customized HTML lets you tweak the design to meet the client's needs. Simple. User-friendly. Customizable. Take a look at some CMS we have experience with.
Acquia and Drupal – a match made in heaven
Acquia Cloud is optimized for Drupal performance, allowing you to easily build, test, and manage your applications and deliver spotless user experiences across all channels and devices. With their Marketing Cloud platform, harness the full potential of marketing automation and customization.
15 years of experience in Drupal development. Over 100 successful projects. More than 50 expert Drupal engineers. Vega IT partners with Acquia to help you get the most out of your Drupal website. 
Let's go
Why should you partner with Vega IT to implement Drupal for You?
Drupal comes with amazing features. We bring technical expertise, deep sector knowledge, and relentless passion. That's all it takes to build your vision.
More than 100 successful projects. 50 Drupal engineers. We have all you need to build a stunning Drupal website. Let's build a solution that scales and grows parallel with your business needs and market changes. Together.
We had a chance to use Drupal for digital transformations of business in EdTech, Automotive, Real Estate and many other industries.
We are also partners with Acquia CMS, a Drupal-powered enterprise content management system, built for everyone to deploy content everywhere. This means we will always look for better ways to solve the challenges you face.
Talk to us today
Our recent case studies and some industries we have experience with
With over 1000 successfully delivered projects across Europe, USA and UAE and clients that are choosing to work with us for years, VEGA IT has made its mark in more than 15 different industries. Our expertise and work got verified in some key areas such as fin-tech, pharma-tech, health-tech, transportation & logistics, food-tech, enterprise blockchain and others.
Our work
Which business model suits you?
Different budgets, deadlines, challenges, and requirements. There is no one-size-fits-all approach to software development. To match your exact goals and ambitions, we offer two types of business models:
Time & material: Greater control. Flexibility. Participation in candidate selection. With no rigid processes or end dates, this business model is easier to scale up or down as your business needs change.
Fixed price: Fixed scope. Fixed budget. Fixed timeline. Those are the main benefits of the fixed price model. You set the requirements upfront, and we deliver the project within them.
Many clients choose to start with the fixed-price model. However, as their project scope evolves, they typically shift to the time & material model.


Technologies we mostly use
.NET

HTML

CSS

Bootstrap

Gulp

React

KnockoutJS

jQuery
Build your vision. Boost your business.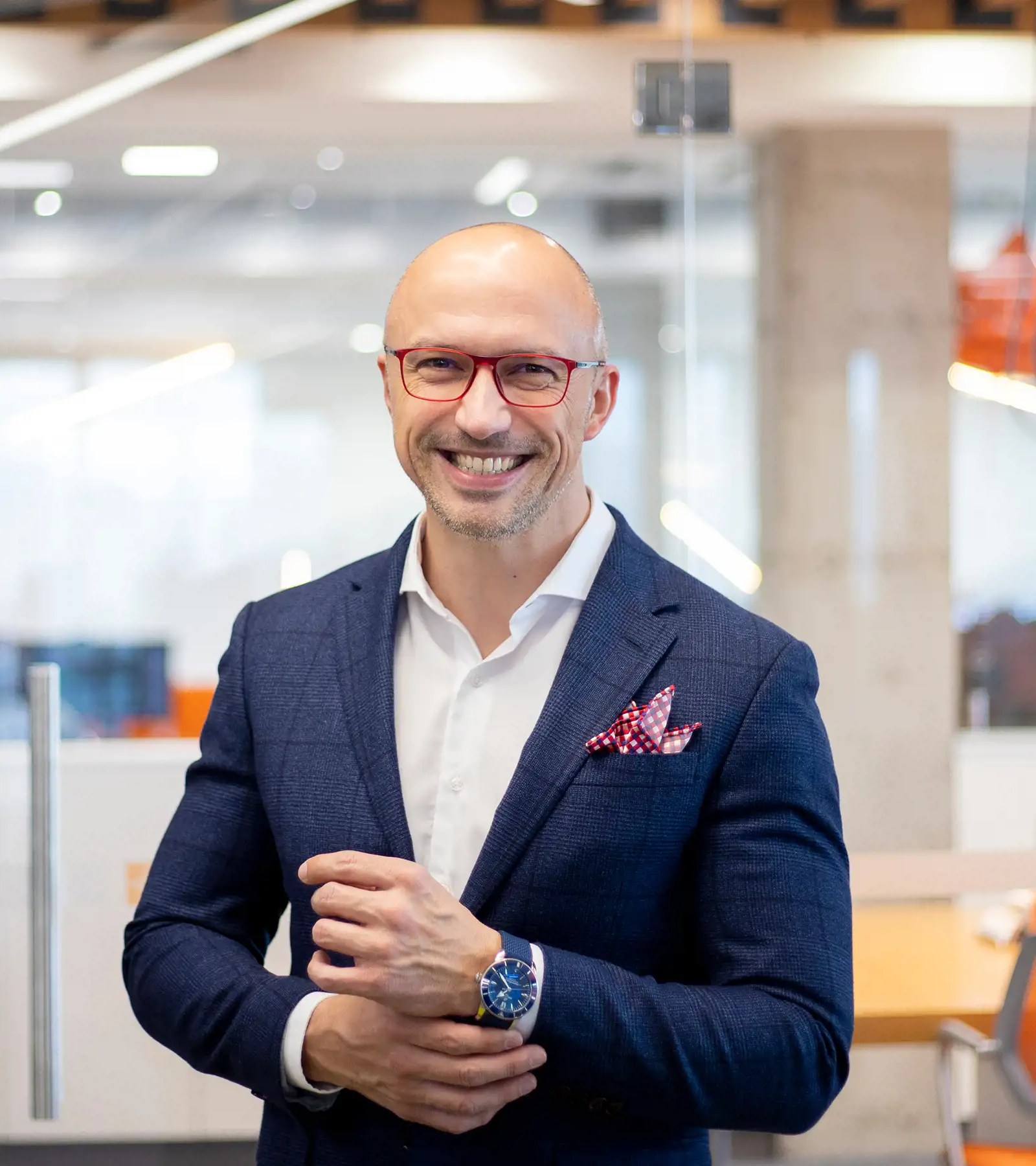 Saša co-founded Vega IT 15 years ago with his former university roommate Vladan. Their dream of founding an IT company has grown into the premier software development company with more than 750 developers in Serbia. If you prefer to send an email, feel free to reach out at sasa.popovic@vegait.co.uk.
Real People. Real Pros.
Book a call.
Send us your contact details and a brief outline of what you might need, and we'll be in touch within 12 hours.