Life At Vega IT
Cheers to the First Five Years!
Tijana Popov
Categories: Life At Vega IT
Date 25-Aug-2020
2 minute to read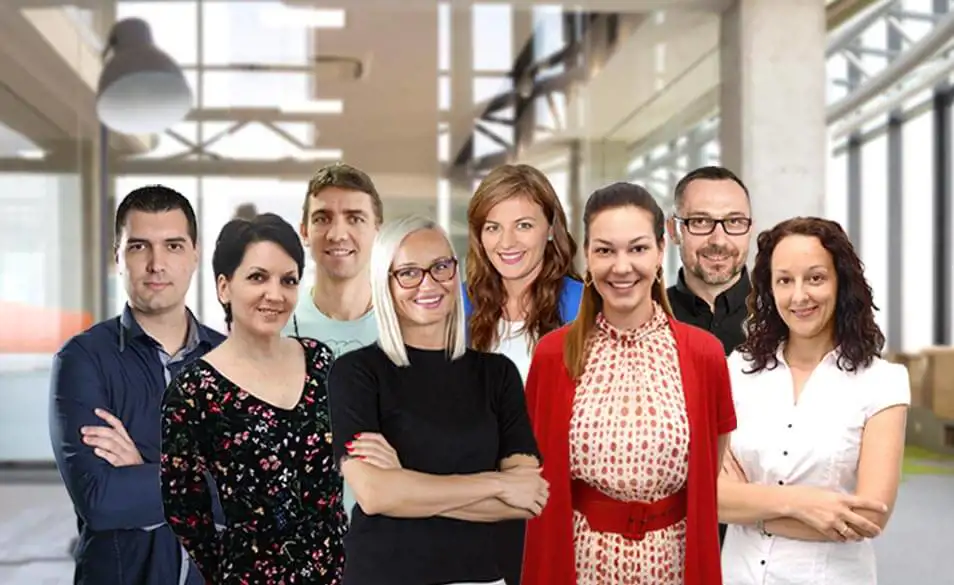 It's that time of the year when we celebrate work anniversaries of our dear colleagues!
Twelve years ago, when our company numbered only a handful of people, we had a dream to create a happy and successful organisation where we would all enjoy working. We wouldn't have fulfilled our dream if we hadn't had loyal team members who supported our vision and challenged our decisions which helped us shape our company culture.
Who Celebrates Their Fifth Anniversary at Vega IT?
We want to say a big thank you to our colleagues: Adriana Gorjanac, Aleksandar Jovanov, Dušica Petković, Jovica Škorić, Maja Nedučić, Olga Nišević, Slavko Salontaji and Suzana Opalić for their outstanding contributions over the past five years. :-)

Cheers to all eight of you for all the things you have done for the company and will continue to do in the future! :-)
We asked our colleagues Olga, Maja and Aleksandar to share the most memorable moments they have experienced during these five years.
Olga Nišević, Digital Project Manager

Olga, cheers to your first five years at Vega IT!
It was ages ago, but still feels like yesterday, when I knocked on Vega IT's gateway.
Smiley faces with arms wide open welcomed me, and I thought they were the threat to me.
Numerous questions, a lot of answers, I found out about the welcoming party a few days later.
Now I'm counting, it's been five years since I was a newcomer.
A load of assignments, from winter to summer.
Verses reflect various experiences, each new day makes me more victorious.
Maja Nedučić, Chief People Officer

Maja, cheers to your first five years at Vega IT!
I'd like to express how I feel and what I think about these five years in five sentences:
At the job interview, I said I would like to grow with the company and that wish has been fulfilled.
I learned to be a better person here.
I learned what it means to treat your colleagues with dignity and respect here.
I learned that you can be happy at work here.
This company is where I'd like to continue to grow.
Aleksandar Jovanov, Lead Front-end Team

Aleksandar, cheers to your first five years at Vega IT!
I would start reflecting on these five years by saying that they have been a rollercoaster of life because the most amazing years of my life intertwined with my work. I have worked with different technologies on more than dozens of projects, with dozens of different people in dozens of countries. I have made friends for life in Vega IT while growing personally and professionally.
During this crazy ride, we had both good and bad times, but the only thing that kept me going is the support from my colleagues I care so much about. I hope the next five years will also be an amazing rollercoaster that will open the doors for new opportunities and new successes.
Dear colleagues, congratulations on your 5th anniversary!
We hope that this is just the first milestone we celebrate together! Have a fantastic time on your luxury getaway and create great memories with your loved ones. :-)
As a company, we are always looking for proactive and ambitious colleagues who believe in what we believe in and who are ready to join the organisation where learning continues.
If you want to become a part of the Vega IT team, check out our available positions and send us your resume. We look forward to meeting you! :-)