Life At Vega IT
12 Memorable Moments from 12 of Our Colleagues
Uroš Gostović
Categories: Life At Vega IT
Date 04-Aug-2020
5 minute to read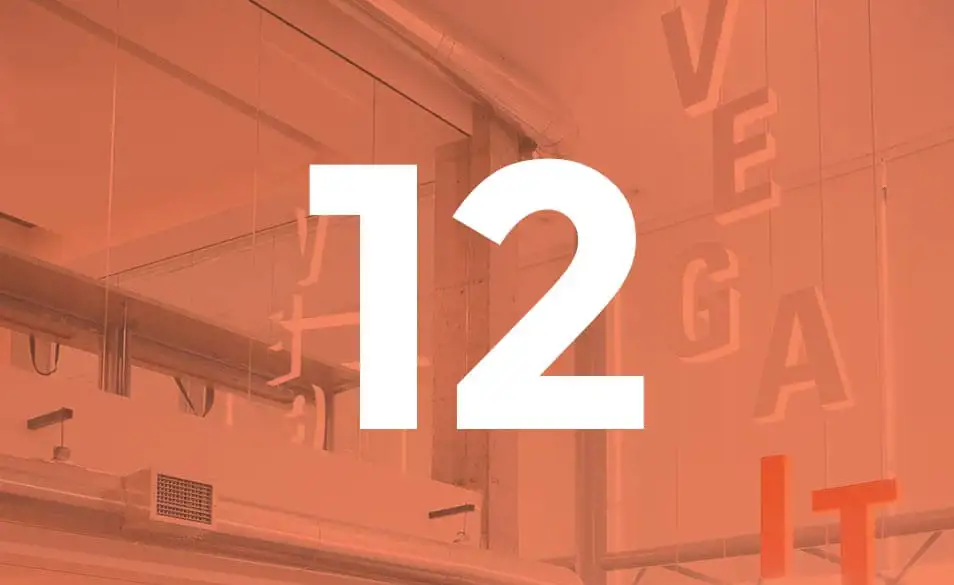 What makes some moments more memorable than others? These experiences trigger emotions that will stay in our memory for a long time.
We've asked 12 of our colleagues to share interesting stories that happened to them while working at Vega IT with us.
Maja Mišović, Marketing Manager
One of the first projects I worked on when I came to Vega IT was "IT Relay Race". For those of you who are not familiar with this event, Relay Race is a socially responsible project which was then held for the fifth time. With this event we managed to motivate the entire IT community from Novi Sad to get together in Kamenički park and run for children's smiles. The money that was raised was donated to Children's Village (Dečije Selo).
My colleagues and I decided to increase the number of 350 participants that took part in the last year's event by a hundred. At the end, we had more than 550 participants.
When it all finished, I felt amazing! So many people gathered around the same cause and were eager to help children from Children's Village. Regardless of the fact that the "IT Relay Race" was my first big project which my team and me realised successfully, I am sure that I am not the only one who will remember this event for the rest of my life.
Ognjen Stanić, Software Developer
One situation that happened just before I joined Vega IT left the strongest impression on me.

I found out about Vega IT from two of my best friends' who were working in the company back then. On Fridays after they finished their work, they used to tell me how great they felt at their job, how many benefits they enjoyed and how great the company atmosphere was. At one point, my friend invited me to come to the Vega IT party and see it for myself.
The party and the atmosphere was amazing. Modern space, stroboscopes, special light effects, cocktails, de-jays, music, the night club atmosphere, fun room, many young, relaxed people in a great mood at one place. Tha party was on and at some point, a few colleagues came up with an idea to sing karaoke.
There were many singers and different music genres, and at some point I got up courage to sing. I took a microphone, and one colleague in a suit hugged trying to "grab" the mike. We sang one good old classic. After the performance, we had a conversation that went something like this:
"- Man, you are great at singing! What brings you here, to the party?
- I came as a +1 with my friend who is your colleague.
- And what do you do for a living?
- I graduated from the Faculty of Technical Sciences, the department of computing and automation, and I am preparing for Microsoft.
- Why don't you come on Monday so we can have a chat and see what you do? What do you think about that?"
I really came to the company on Monday to see what "they" do. Soon, my singing friend introduced himself and said: "Hi, I'm Saša. Welcome." He started asking me some technical questions to which, of course, I knew the answers. Then he said: "What do you expect from us?" At first, I didn't understand the question, but, since Saša repeated the question one more time, I realised that I got the job. :-) And, this is how I joined Vega IT.
Jovica Turčinović, Software Developer
For me, the most memorable moment happened on a business trip to Turkey.
One guy who didn't speak a word of English and me were working on a software system in a factory during a night shift. We used Google translate to communicate.
At one point, while we were waiting for migration scripts to be executed, my new colleague pulled two joypads and a laptop and asked: "Football?". Of course I said yes!
In the first 15 minutes I scored two goals. :-) He got really upset. However, at the end it was a draw. :-)
Tijana Popov, Marketing Manager
The preparation of any kind of event comes with many challenges, and funny situations. In most cases, these events test the organiser's mental strength :)
One of the moments that I will surely remember happened at "Code for a Cause" hackathon in 2019. The preparation of this event is pretty intensive and lasts for a couple of months. This was the first time we involved other design and IT companies into the event in order to be able to work on as many projects as possible and therefore help as many non-profit organisations as possible.
During the first day of Hackathon, with around 100 people in the company we started a 48 hours countdown, and all of the participants settled in the offices. As organisers, we were proud that it all went just the way we had planned it.

However, after only two hours the electricity went off in the entire block, the alarms sounded, and suddenly we saw the members of the admin team in a hurry trying to solve potential technical issues. At that very moment, as someone who is a part of an organisation team, I first thought to myself: "How can we solve this sudden situation and what should we do with the people inside the company? And this is where the moment I will remember for a very long time begins…
Despite this unpredictable situation, 100 people completely neglected the fact that there was no electricity, no Internet and they started working on their projects. The participants who were working on their lap-tops shared the Internet from each other's phones, while the colleagues who were working on computer desktops used this time to discuss the projects and share their assignments as if everything was in order.
This was the moment when I realised how much I was proud of the event and how great it is to have the opportunity to work with such decisive people. A big thank you to all of you who are part of this beautiful memory! :-)
Nikola Dragan, Front-end Developer
A few months ago I was working on a challenging project and we were constantly communicating with the clients regarding the changes that were made during the development phase. :) Since the clients are British, we talked about football a few times, because they find this topic pretty amusing. At some point I made it clear that I am a fan of Manchester United.
A few weeks later, my colleague Maja Nedučić called me to tell me that there is a package from Great Britain waiting at the customs. After a few days, the gift package with a Manchester United jersey inside arrived!
Boban Mikšin, Chief Technology Officer
One of the most interesting situations that has happened to me is a success story of our development team.
We had an extremely short deadline to develop a website from scratch, to implement payment and integrate it with external service. And we had to do all of that without any testing. From the start, I believed that we had the knowledge to complete this, and I was right. We fulfilled all the requirements without a single error.
Dragana Krstić, People Planning Analyst
I would definitely single out the moment when the participants of the Culture Committee back then asked me to come up with a dance choreography for our Great Gatsby party and perform it together with our colleagues at the party.

And the other memorable moment was the party itself and the moment when we all danced and had fun together. :-)
Aleksandar Jovanov, Lead Front-end Developer
The most interesting and at the same time the scariest situation happened to me recently, in the midst of the COVID-19 crisis.
Namely, a few months ago, I was visiting a client's team in Dubai. I should have stayed there for 7 days maximum, finish the project we had been working on for six months and make it live together with the team from Turkey, Ukraine and the UAE. Everything would have been great if COVID-19 situation hadn't escalated around the world during my stay in Dubai.
In just a few days, all Serbian borders were closed and I wasn't able to return home. A group of my colleagues gave me all the support I needed and managed to find me a seat on the first evacuation flight from the UAE. From Dubai to quarantine in Belgrade, they were there for me the whole time and helped me with all the things I needed and even more than that.
These people did everything to provide me with all the things I needed and supported me along the way which eventually brought me home! I am truly proud and happy to be a part of such an amazing team.
Kristina Ostojić, Digital Project Manager
For all of you who may not know, at one point, five members of the Ostojić family were working in Vega IT.
Once, when I was on the call with the client's team I was asked to explain the relationship between Vladan, Jovica, another colleague and myself. They were shocked to hear that I am Jovica's aunt and that I was going to be a great-aunt soon.
Tijana Bašić, Front-end Developer
My cooperation with a client from Emakina group started soon after I started working for Vega IT. A few years later, I started working on the same project. After a few months of working together on the same project, I travelled to the Netherlands for personal reasons together with my colleagues Slađa and Dušica so that we could attend the "Front United" conference.
Right after we arrived, on the first day, we visited the client with the intention just to say hello to them, that is, I wanted to meet the members of the team in person. But, this was not just a mere introduction to them - they came up with some other idea - they rented a company boat so we spent the entire evening cruising on Amsterdam canals, raising toasts with beer and Serbian brandy, rakija.

This amazing collaboration already lasts two and a half years. During that time, our team got bigger and bigger and now there are many colleagues from many different companies in the team. I am happy to have the opportunity to work with such nice people and amazing end clients. Our effort and the results of our work are best described with the name the clients call us by - #solidmachine.
Maja Božić, Chief Marketing Officer
For 6 years I have spent working in Vega IT, at least one exciting situation happened on a daily basis. What made the strongest impression on me was the first Hackathon Code for a Cause campaign.
During this 48-hour hackathon that took place at the weekend, 50 people gathered together in our offices in Novi Sad and worked on the development of a few solutions for non-profit organisations. We made this event go live on our Facebook page.

The energy was so great - everyone was so enthusiastic that a few of us slept over in the company during that weekend. Having only a few hours of sleep, waking up in the office, washing teeth in the bathroom, having shower, washing our faces, and continuing with our work with the same enthusiasm we had when we started - all of that aroused a special emotion in me and I am very happy that we continued this tradition and organised even better events every next year.
Saša Popović, Chief Executive Officer
The whole story around the organisation of the celebration of the 12th birthday party of our company was full of challenges and unresolved issues from the day one. Can we bring this event to a whole new level and make people book tickets in advance in future? Anything less than that would be a failure.
We decided to invite Garry Ridge, a famous CEO of a world-known company WD-40. I personally decided to be in charge of this - to bring him to our event, because I had a chance to meet him in Copenhagen one year before.
I sent an email to Garry, and introduced myself as the "the other bold guy who was speaking at that conference in Copenhagen a few years ago...". I explained to him the things we wanted to do in our little Serbia, and invited him to join us at the party and hold one of his superb speeches.
I didn't know whether anyone would see that email. A few days later, when I already forgot about that email, he answered. "I'll be glad to come to your party. I found this flight, so feel free to buy me a boarding pass…" I was thrilled. I thought to myself: "We'll make something out of this celebration!"
Soon after this, I wrote another email. But, this time I wrote it to another person. I said to this person that we were organising an event and that one of the speakers would be a famous Garry Ridge. I almost immediately got the answer and a confirmation that this guest as well "cleared up" his schedule and that he would come to Novi Sad! I was delighted! After that, the conformations came from all sides - because, at the end of the day, Garry Ridge and one more special guest would be the speakers at this event. :-)
Unfortunately, we had to postpone this event for the next year, but these people confirmed that they would gladly take part in it the next year as well. I can hardly wait for that to happen. :-)
We had a blast during the first 12 years of Vega IT! Now, we look forward to creating new memories together! Cheers to the 12 Years! :-)