Business Insights
Global Legal Hackathon 2022: NoFacePLS solution
Milan Kosanović
Categories: Company success, Business Insights
Date 21-Dec-2022
3 minute to read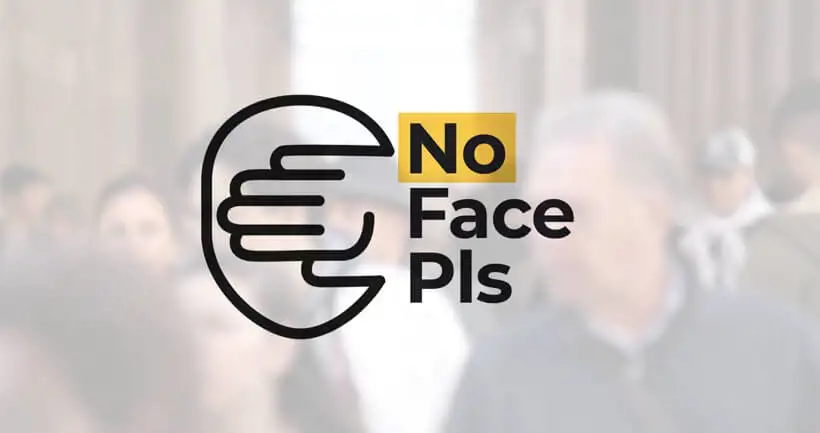 We're proud to announce that we are one of the candidates for the Global Legal Hackathon finals with NoFacePls solution, created together with Avatar Ticket, CMS Belgrade and Elder creative agency. 
The idea behind our entry is to develop an anonymity system that can automatically detect non-consenting people during live streams, and provide protection by blurring or obscuring their faces. 

We saw great potential in combining existing technology in a way that has not been done before. Face-blurring technology already exists, as well as hand-gesture recognition. So what we did was to combine those two, with the addition of mapping a person's face to their hand gesture, to make a seamless experience where the person can be sure that their privacy will be respected. 
Thanks to our Data Science team, led by Kristina Licenberger, we have envisioned a system that uses the power of computer vision and machine learning to detect gestures on live streaming videos in real time. When the predetermined, simple hand gesture is recognised, it will be attributed to the face of the person making the gesture using Deep Learning.
When the face of an objecting individual is detected, NoFacePls automatically blurs only that face on the screen. All other faces will not be blurred, keeping the video viewing experience immersive, while at the same time respecting the privacy of participants that have used their right to object by making the relevant hand gesture.

Special thanks to Maja Živković, Dragana Bajić and Sandrina Anđić for conducting all the activities on the legal side, and Vladimir Papric, Art Director of Elder creative agency for designing the brand identity of NoFacePls, as well as making the amazing video entry for the semi-finals. 
We're looking forward to the next chapter of this adventure.