Business Insights
Cost of living crisis as a unique growth opportunity for B2C fintechs
Nebo Djurdjevic
Categories: Business Insights
Date 01-Mar-2023
5 minute to read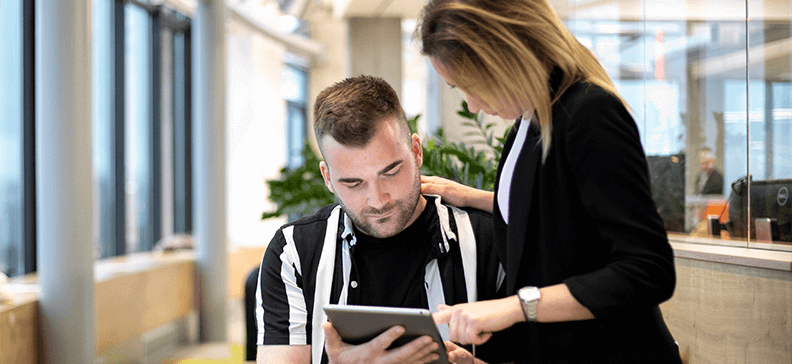 The current cost of living crisis, bringing together headwinds faced by businesses and consumers alike, is truly the stuff economic nightmares are made of. With war-induced energy crises, market downturns, high inflation and soaring interest rates, and real-estate purchase and rental prices going through the roof, it is often difficult to see even a glimmer of hope - let alone a potential upside. 
Yet, there is an often-overlooked perspective on all of this mess that offers such glimmers of hope - particularly to B2C fintechs and the millennial and Gen Z consumers. The demographics most affected by the cost of living crisis are also the most technologically enabled. B2C fintechs who can implement new and innovative ways to help consumers weather the crisis can turn the economic nightmare into its polar opposite - the stuff entrepreneurial dreams are made of. 
Consumers are crying out for help - fintechs who can help them will help themselves succeed
The cost-of-living crisis is affecting all areas of consumers' lives in a dramatic fashion. Its effects are global - and so is the opportunity for fintechs. 
A brief glimpse at a few statistics from around the globe is sufficient to paint the full picture: 
In Canada, 35% of households found it difficult to meet their financial needs over the past year. The highest share was found in people aged 35 to 44 years old (46%), and those between 45 and 54 years old (41%). The cost of living crisis is so bad that 1 in 4 (26%) of households can't handle an unexpected expense of $500. 
According to Deloitte in the UK, around half of UK Gen Zs (48%) and millennials (54%) say they live pay-day to pay-day and worry that their monthly income will not be able to cover all their expenses. To make ends meet, 42% of Gen Zs and 39% of millennials have taken on a side hustle and value remote working because it helps them save money (26% of Gen Z and 38% of millennials).
Over one third of consumers, and half of millennials across Europe are digging into their savings per McKinsey. Nearly nine out of ten shoppers in these generations say they have tried something new in the last three months. 
The picture these stats paint is very stark, indeed. Yet the insight from McKinsey - that 90% of consumers are trying something new in the last three months - truly means that consumers most open to technological innovation are also the most open to help. Innovative B2C fintechs and financial institutions alike should take heed. 
Many areas for B2C fintechs and innovative financial institutions to make their play
My own software development company, Vega IT, employs many professionals with extensive experience in developing solutions for fintechs and larger financial institutions. We've put together a list of areas where new, innovative solutions can truly make a difference for cash-strapped consumers - and by extension for their own growth aspirations.
Savings and budgeting apps
The present crisis has redefined how we deal with savings, investments, and buying amounts. It has become extremely important to stack emergency funds while allocating funds in other important spending areas. Savings and budgeting apps provide consumers with innovative ways to manage their finances allowing them to set rules against specific spending categories and limit the amount of money they spend.
Insurtech solution for property rental security deposits
Housing affordability has gotten worse across the world, as the stats form OECD, below, clearly show.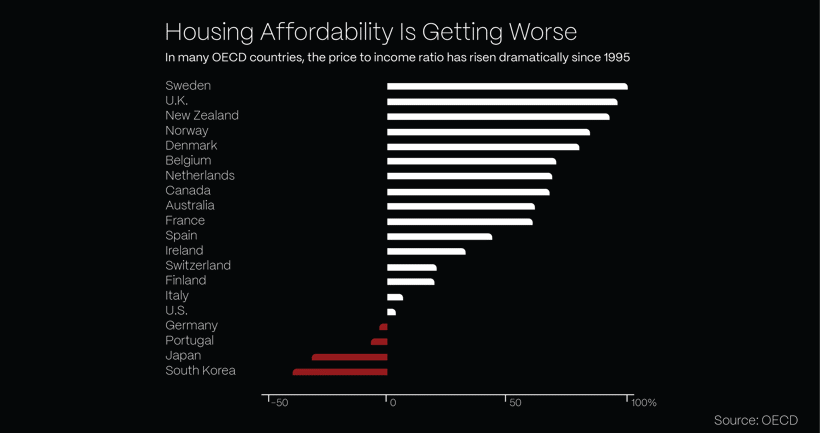 Renters are particularly vulnerable, as their net worth and cash flow is significantly lower than that of established homeowners. They are struggling to cover the cost of rent, and even security deposits which are paid up-front to cover any damages that tenants may cause to the landlord. There are already apps popping up to help renters and tenants alike manage these deposits while ensuring only legitimate expenses are withdrawn.
Digital investing apps
With 71% of UK financial institutions making investments into core operating technology, new fintech players are competing to help such institutions kill two birds with one stone – by also making investment decisions clearer and easier for their customers. With so many consumers skeptical and fearful in today's market, apps that deliver consumer confidence to retail investors will be near the top of the line for funding from large financial institutions.
Financial wellness apps
Today's financial market is complex even in the best of times. In the present crisis, consumers are feeling particularly insecure – are they doing all the right things? Financial wellness apps take a holistic view of a person's or a family's financial health, and can be targeted toward consumers, but also as part of an employer's or a financial institution's offering. It is hard to imagine such apps will not become a ubiquitous part of such organizations' overall packages to employees and consumers.
Clearly, the market is ripe for a number of innovative solutions to help consumers survive the crisis. If you have the right idea, an experienced development shop can help make it a reality.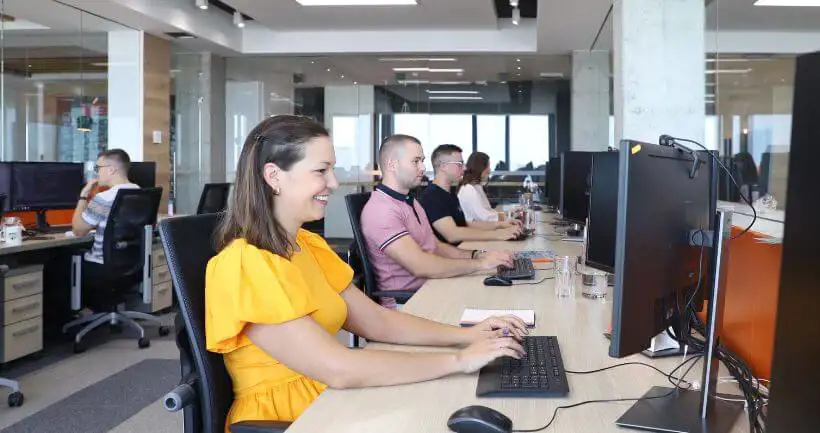 Push boundaries with a technical partner who can turn your Fintech ideas into reality
We're here to find fast, elegant Fintech software solutions to your trickiest problems. With 15 years of experience in the Fintech industry, we have learned to speak the industry's language. Give your business the strength, skills and firepower it needs to succeed. You bring the vision. We bring the expertise.
Fintech Software Development
B2C fintechs and financial institutions need a reliable partner to help reestablish trust with consumers
Financial provider relationships with consumers have always been based on trust. Trust is established and reconfirmed in times of crisis. Reliability of one's solution is key to success in this area. This is where partnering with an experienced fintech development shop can make a difference between success and failure. 
While technology has developed at a whirlwind pace over the past few decades, the fundamental basis for any financial relationship is still trust. An innovative idea is therefore only a part of the equation. Execution in this day and age requires previous experience, knowledge of best practices, top-notch security and 99.9+% reliability. Both consumers and established financial players will look to leverage a solution they can trust.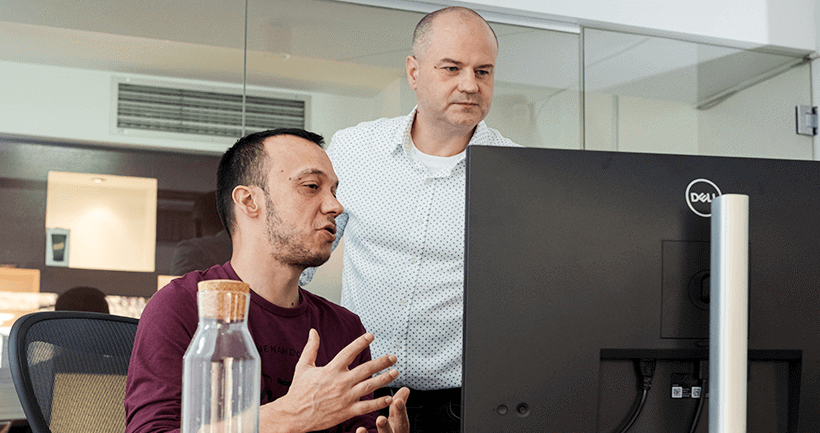 To ensure this foundation of trust, B2C fintechs should partner with proven and established software development companies to build, test and implement their solution. At Vega IT, we have been working at the cutting edge of digital product development and helped many such organizations turn their vision into reality bringing innovative and bulletproof solutions to market.
If you are a B2C fintech with the right idea to help consumers in this time of need, organizations such as mine can help you make the difference between success and failure for all involved. Connections help people and organizations alike survive and eventually thrive in the time of crisis. Let's connect and chat about how we can make a difference to the success of your idea!