Business Insights
New Business Investment: Thorium Games
Tijana Popov
Categories: Business Insights
Date 24-Mar-2021
3 minute to read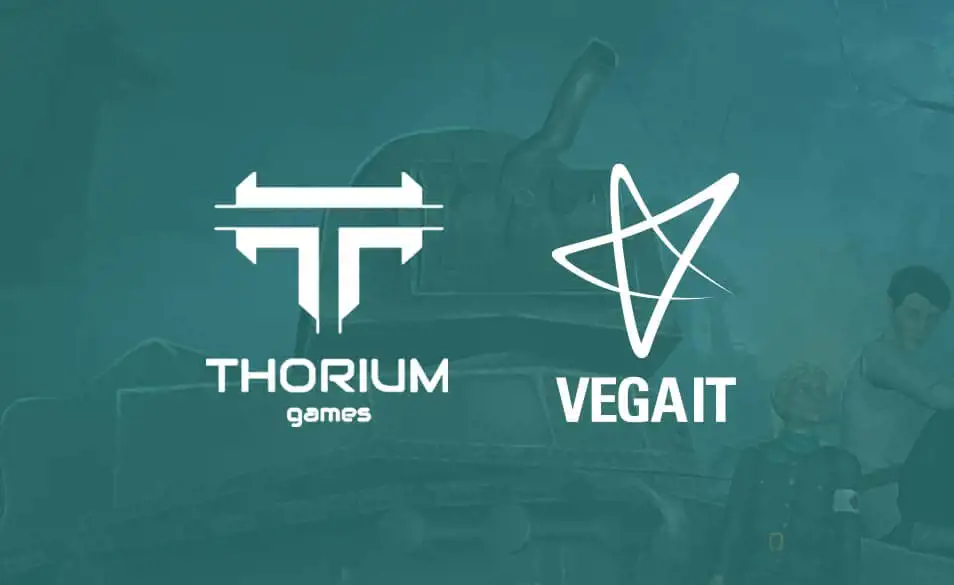 It's been only three months since our most significant property investment. Now, we have more exciting news!
Our founders saw massive potential in the gaming industry, and we are excited to announce that we found perfect partners to step into the gaming ecosystem.
That partner is Thorium Games.

Thorium Games and Vega IT
For us, stepping into a new industry didn't come as a surprise since business diversification is firmly embedded in our company culture. To find out more about this investment, we spoke to our colleague and CEO Saša Popović.
T: For starters, I must say, I am truly excited about this news! Can you tell us how you have made the decision to invest money into a local gaming company now?
Saša: "The research conducted by the organisation Startup Genome for the last two years shows that the gaming industry has a big value and even bigger potential in Serbia. We also had the opportunity to notice this trend while trying to stay up to date with all the news on our startup/gaming scene over the last couple of years.

Led by the results of this research, the organisation Digital Serbia Initiative managed to launch a few master studies at colleges across Serbia that would cover the topic of game development so we expect that, in our country, there will be more and more young experts in different fields that are important for the development of this industry in the upcoming years.

Saša Popović, CEO of Vega IT
On top of this, we have been investing in the development and the selling of software products aimed at B2B companies and we are aware of a great number of challenges which this business model carries - here I am mostly referring to the case when we have to sell those products to other countries across the world. On the other hand, when you are creating a video game, the launching of that game is more or less a big challenge for companies all over the world since they all use the same channels for promotion, the same publishers, etc.

This is why we believe that gaming represents a great opportunity to achieve business success, and therefore contribute to the prosperity of our country.

We don't think it's easy to succeed in the world of video games, but the above-mentioned gives us hope that it is possible to achieve this goal, much more easily then in B2B approach. This is why we will make an effort to prove this theory in practice as well."
T: Can you tell us why Thorium Games, and not some other gaming studio?
Saša: "When we are thinking about investing into some company, we think about its leader (or a person who will become its leader), which means that we actually invest in those people and not into companies, machines or something else.

In this case, we were amazed with the attitude and the experience of Boban Blagojević, a man who will lead Thorium Games, as our partner and the CEO of that gaming company."

T: Do you already have a plan regarding the activities of Thorium Games?
Saša: "Our plan is that Thorium Games works on the development of the games ordered by other companies as well as on the development of their own games which will be launched independently on the global market.

This includes the games from the domain Hyper Casual and iGaming, two areas which Thorium Games team has the most experience with. But we will keep following the trends in this industry and also think about other potential opportunities."

This is not the first time we recognised a significant potential in a domestic company and its people.
We believe that this is just another step in empowering young entrepreneurs from the community to contribute to the prosperity of our industry and our country in general.
And, is this the only investment we will make this year? Stay tuned and find out. ;-)