Business Insights
Another step towards our vision: Vega IT and Digital Serbia Initiative
Sasa Popovic
Categories: Company success, News
Date 11-Sept-2018
5 minute to read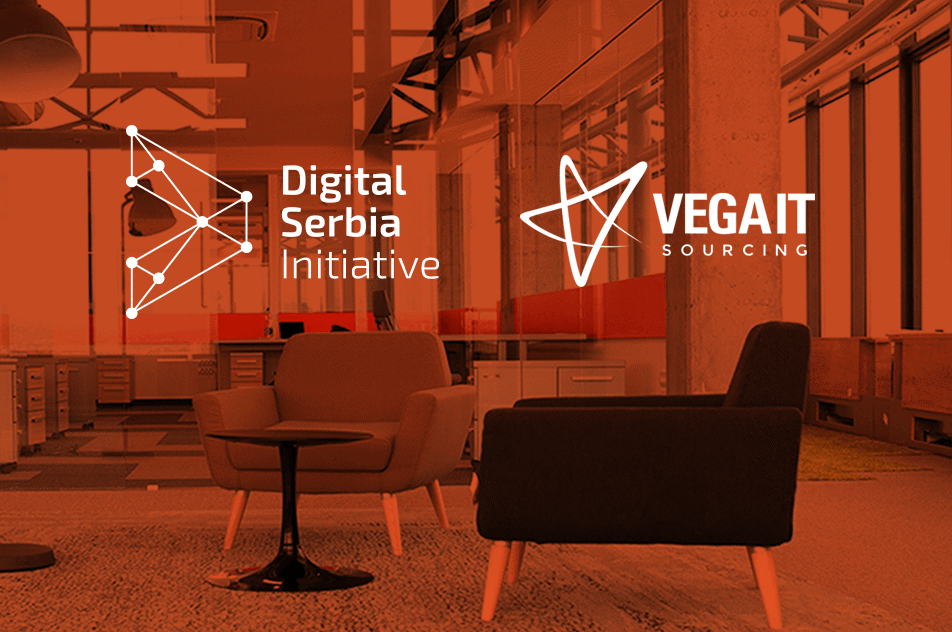 We have always dreamed of creating a happy and successful business and using that success to make the world a better place. Over the years we've learned that you don't have to sacrifice success and profit to make the world a better place. You can do good without too much spending. If you invest your personal time, knowledge and experience, and if you are passionate about doing good for others, results can be great.
That's why we are super-excited and proud to announce that we have become members of Digital Serbia Initiative - a private non-profit organisation leading the transformation of Serbia into a digital society.

How it all started
The story goes like this:
Led by a desire to contribute to a better future for Serbia, we have been supporting the work of Digital Serbia Initiative (through financing the program such as Petlja - an online platform providing easily accessible interactive guidebooks, workbooks and competitive surrounding).
A few weeks ago we were contacted by the leaders of Digital Serbia Initiative who had been following our work and all the things we do both for our company and the community we are part of. They liked what they saw and decided to invite us to join them and together focus our efforts on making Serbia a better place for living.
Since then, we have organized a few meetings in order to get familiar with their mission and vision and get an insight into the ultimate aims and abilities of both parties regarding the issues Digital Serbia Initiative is involved in.
The story behind the Digital Serbia Initiative

The idea behind the Initiative is to enable each ambitious individual in Serbia to realize their full potential as well as present their skills, expertise, and knowledge on the global market. Apart from that, this will allow Serbian companies to become European leaders and stay on top of the game in the 21st-century digital economy.
In order to achieve their mission, Digital Initiative Serbia is focusing its efforts on six predominant areas:
Education
Regulatory framework
Startups
Scaleups
Communication
Big Bets
What's next
Essentially, we consider strengthening of the education, regulation and the development of entrepreneurship in Serbia to be the most interesting activities of the Initiative and we are laser-focused on giving our contribution to those three areas in this initial stage. However, we are looking forward to getting involved in all the activities the Initiative does in future.
Our aim is to contribute to the development of the environment in which Serbian companies will become leaders, digital services will be available to all citizens and new jobs will be created.
We'll continue to follow our dream of making the world a better place and we will enjoy the ride. We know that we can't do much alone so we hope there will be even more companies in future who will follow the same path as we do and realize how much good they can do without too much spending.
Let's be a part of a positive change!