Corporate Social Responsibility
Charity IT relay race
Maja Bozic
Categories: Corporate Social Responsibility
Date 08-Feb-2016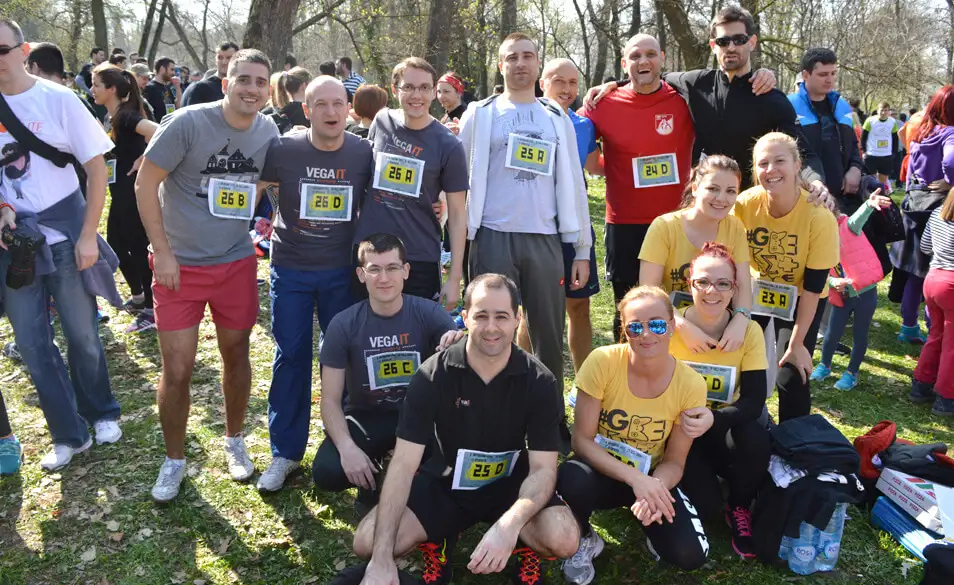 We would like to invite all IT companies to participate in a charity IT relay race 4 x 1100m which would take place on Sunday, March 20th, starting at 1pm in the Kamenički park, Novi Sad.
A relay race is an event in which athletes run a pre-set distance carrying a baton before passing it onto the next runner. Relay team is a team consisting of four runners.
Registration fee per team is 4000 RSD.
Each team must have 4 members.
Each company may register more than one team, but they are required to pay the fee for every team.
One contestant cannot run for two teams in this race.
The winners will be awarded with the cup.
Money from the registration fees would go to the charity Safe House Novi Sad for the children without parental care.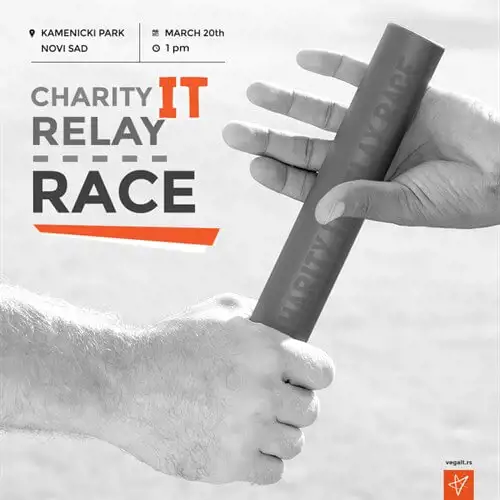 Payments can be made in cash or by bank account between March 1st and 7th.
The participants in the race, as well as fans, would also have the opportunity to make their contribution in candies, toys or money during the tournament, though none of the mentioned is obligatory.
The idea is to involve as many IT companies as we can, to try and contribute together to help children without parental care, who would be thrilled with this token of appreciation.
Let's do a good deed. Things that mean little to us may mean a lot to someone else.
In order to facilitate the organization of this event, please register your team by Friday, March 4th via e-mail to m.bozic@vegaitsourcing.rs.