Business Insights
Vega IT global expansion: the New York office
Guest author
Categories: Business Insights
Date 01-Jun-2023
4 minute to read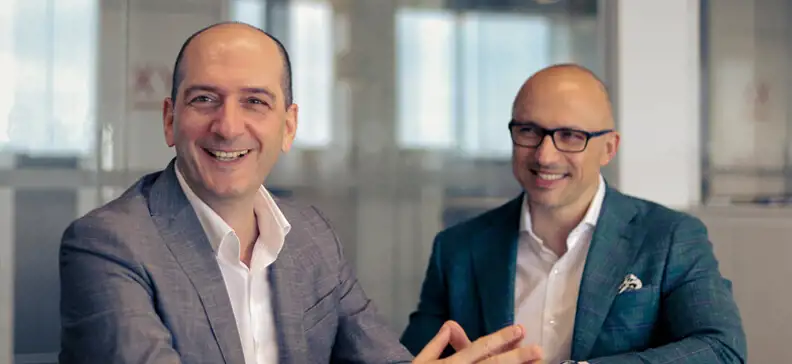 Disclaimer: The interview was originally published by Netokracija.
In times of major economic downturns, when most companies are freezing their investments, Vega IT has a different strategy. We talked to the company's CEO and new president for the American and Asia-Pacific regions, Zoran Vasiljev, about business diversification, as well as the global moves that the company is preparing for.
Netokracija: Saša, does the opening of the New York office mean that Vega IT is now entering the US market for the first time? 
Saša: Even though we were not physically present in the US until now, we've been operating in that market for years. In fact, almost 20% of Vega IT's revenue comes from US-based companies. By establishing the New York office and hiring a team there, we aim to further capitalize on the potential of such a lucrative market. And not only that. 
We realized that, as a mature organization, we can provide added value to our clients in various ways. Employing people with great technical knowledge and extensive domain expertise from the countries our clients come from is an opportunity for us to be true partners to them and help them become even more successful by co-creating top-notch software solutions.
Netokracija: At the moment when the recession is on the doorstep, many businesses decide to freeze their investments. Vega IT has a different approach. Why?
Saša: To be honest, we had created the five-year expansion strategy at a time when tough times were not yet on the horizon. A core part of that strategy, which aims to make Vega IT a genuinely global organization, includes establishing offices in several countries worldwide.
Despite the uncertainty the world is facing, our company has remained stable. Even though we make decisions cautiously, we are still able to invest in business growth. In fact, towards the end of the last year, we decided to focus on investing in everything that could help us strengthen our business and drive growth regardless of unfavorable external factors, such as the global recession. This includes additional investments in business development, marketing, client relationship management, and similar activities that have been yielding excellent results for us since the beginning of the year.
Netokracija: You have recently added reinforcement to your team in the position of Partner & President, Americas & APAC. Tell us more about that.
Saša: Part of our strategy for opening offices abroad involves finding skilled individuals whom we trust to lead those offices. Additionally, it is important to us that the people representing and leading our company abroad have a strong entrepreneurial spirit.
Zoran is a true entrepreneur with rich international experience, who we've known for years. That is exactly what made him an ideal candidate for taking on such a huge market that plays an instrumental role for us.
Furthermore, when hiring abroad, our goal is to have individuals that can bring the knowledge and experience that is difficult to obtain in our country, where entrepreneurship (again) started developing in the last 30 years. Zoran has had the opportunity to lead serious companies and engage in business with numerous developed countries. The experience he brings to our organization is invaluable, and we are excited for the opportunity to learn from him and together make our company stronger, globally recognized, and an even better place to work.
Netokracija: Zoran, you have been at the helm of many companies so far. What made you decide to start a new chapter?
Zoran: Since I returned to Europe, Vega IT has been on my radar. Over recent years, I met with Saša several times, learning more about their business operations. What really impressed me was their mindset and way of thinking.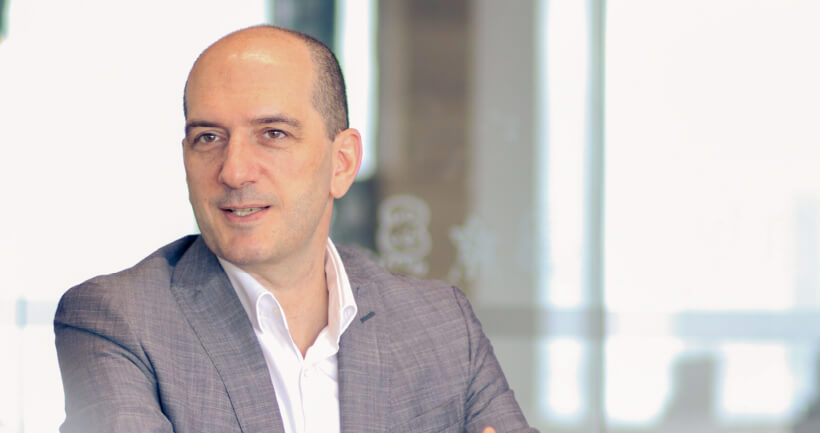 And, from what I've seen, Vega IT has a strong entrepreneurial mindset, drive, and ambition to win big on the world stage. I like that idea, and it's a great match with both my professional experience and personal values. So once I was offered a seat on a rocket ship, I just had to get on! 
To succeed in the global market, it is essential to outperform the competition. Vega IT has the knowledge and capability needed to achieve that.
Netokracija: What are your goals in the US market?
Zoran: One of the opportunities for growth in the US market lies in the expansion of our client base. In addition to our technical expertise, we provide additional value through specific roles and a heap of domain knowledge that we have gained during our 15 years of experience. 
On the other hand, establishing a physical presence in the US allows us to build relationships with local companies, strengthen our collaboration with existing clients, attract new clients, and hire people who share our organizational culture and vision. 
Also, establishing Vega IT brand recognition and creating awareness among US clients is another key goal. 
Netokracija: What does the global market represent to you?
Being a global company means hiring talent from different countries who can fortify the company's presence in the market by sharing diverse experiences, knowledge, and cultures. Such an approach differentiates us and provides extraordinary opportunities for everyone to learn and grow. Working across continents alongside international colleagues is something anyone should look forward to. Here at VegaIT, we are proud to be able to gear up for that.
Netokracija: Saša, what can we expect from you next?
Last week, we established the UK office, as well. That is currently the largest market for Vega IT. We are currently in negotiation with two potential partners who are expected to lead our office in London. I anticipate that they will become part of our organization in the next three months. I look forward to sharing more information about this with the public.
Furthermore, if you take a look to examine Zoran's title, you might be able to guess our expansion moves in the upcoming period ;-)
In addition to expanding our business into foreign markets, Vega IT continues to strengthen its operations locally. Currently, our development centers are located in Novi Sad, Zrenjanin, Belgrade, Niš, and Podgorica.