Business Insights
5 Benefits of hiring offshore software development company
Maja Bozic
Categories: Business
Date 20-Dec-2018
5 minute to read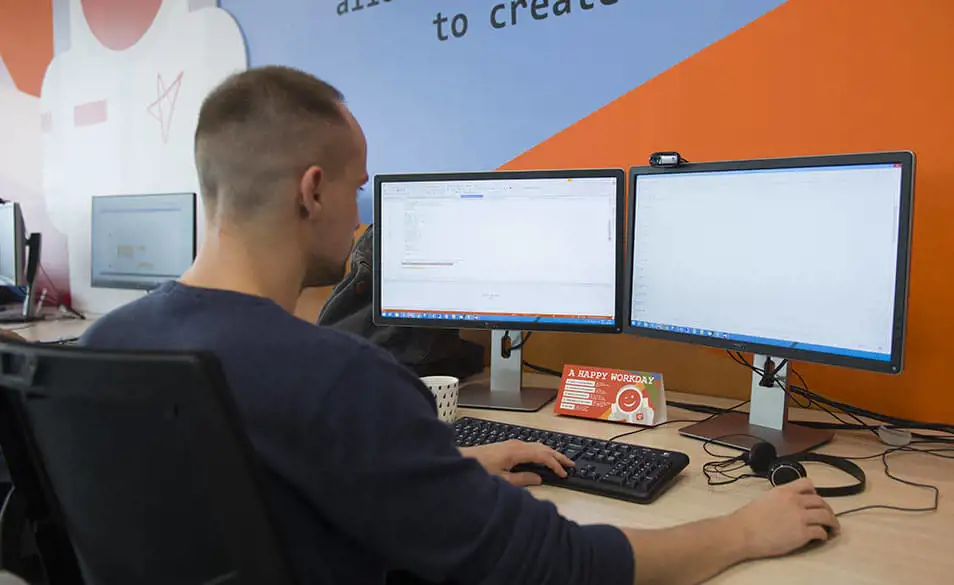 Thinking Big About Your Business
When it comes to software development outsourcing ideas, having trustworthy professionals who will help you make your business grow in any possible way is a must. Interested in bringing your business to a whole new level? The good news is it doesn't need to be that hard to turn all your ideas into reality and achieve success! In this article we will help you find out how you can finally stop worrying about your company's future.

Expect our team to take responsibility for the projects when it comes to risk management.
When outsourcing software development you can expect to:
Reduce costs. First thing first! Everyone who is thinking big is also keeping in mind the budget needed for some extra services which can bring the whole business to an advanced level. When it comes to reducing costs, the most important thing is to know how to reduce them in infrastructure and salaries mostly. After all, this is in everyone's best interest, wouldn't you agree?



Expanding. A successful software outsourcing company can help you expand your market and get some new customers. Delegating will make the recruiting easier. You are probably well aware of the fact that hiring great professionals takes time and money and that it is getting harder and harder each day. If you don't want to stress yourself about that anymore, expanding your team will be much easier with the help of an outsourcing company which can scale your business, reduce costs when it comes to hiring great professionals and increase your profit.



All those innovations... Innovation is a must if you want to stay on the right track. Without it, you won't be able to improve the quality of your services. For that purpose, your outsourcing company shouldn't have any troubles with implementing them into reality. You might need to spend a lot of money on a variety of resources if you want to achieve all your goals. Sometimes, you may not even find the skilled people at all. But, that won't happen if you hire an outsourcing company.



When it comes to time zones... You must admit that time zone differences may cause some complications when you want to work with different people located overseas. Sometimes, you must resolve an issue quickly, and you may not have enough time for that if you work with people who are located in a different time zone. So, hiring a development company can help you overcome that challenge. You can expect to get a 24/7 development cycle which will allow everyone to complete their work as required, or for example, to make some necessary changes.



Focusing on your own growth. No one has enough time to complete everything they are required to do, and everyone knows that's a fact. Yet, some facts can actually be changed. Let's say that your main business is not IT. Also, sometimes you might not have a highly skilled team you can completely rely on. Nevertheless, this can easily be solved if you make a choice to hire the most experienced professionals in this field.
Are there some other benefits for you and your company if you decide to hire an offshore software company?
You can expect our team to take responsibility for the projects when it comes to risk management;

You won't need to think about new infrastructures anymore;

Your development team will automatically improve as well as prepare for new tasks which require extensive experience in that particular field.
The result?
Being aware of the different ways your company can grow will give you peace of mind and allow you to focus on your core business values. This is exactly why you should consider hiring software development professionals.