What is Umbraco?
Umbraco is an easily manageable CMS that can unlock numerous opportunities and grow with your business. Shape your website the way you want. Let's go!
Get in touch
What are the benefits of Umbraco?
Full customization. Headless CMS. Simple to integrate with many platforms. We can list many more Umbraco benefits, but there are some benefits people love the most about its:
Umbraco is an open-source CMS
Free to use. A source code open to adjustments. Meet Umbraco. What does this mean for you? Firstly, when we say free, we really mean it. It has all the necessary features that the expensive alternatives have. Without the price tag. Just because you don't have to pay for the license, it doesn't mean it can't compete with the big competitors. Far from it. Umbraco is top-notch.
Also, the fact that it is open-source means that you are not limited to what you find on your Umbraco website. You can add options and elements that you need. That is one of the reasons the Umbraco developers love it.
Umbraco is highly customizable
Flexibility. Scalability. Adjustability. Umbraco is an open-source CMS that can be changed to meet your company's needs. This flexibility in design makes Umbraco the perfect choice for companies of different sizes and from different industries.
You can easily integrate Umbraco with 3rd party services by the use of extensible API. You can choose from Umbraco's rich base of multilingual options, so you can duplicate your website and feature them in different languages, boosting your SEO efforts in that way. If there is one thing that all Umbraco users can agree on, it is the excellence of customer support.
Umbraco is designed to be intuitive
Effortless media management. Responsive views. Easy approval workflows. Fully accessible from mobile devices. Umbraco is made with users in mind. You don't need seminars, webinars, long tutorials, and similar training to learn how to use Umbraco. Your content editor will get the hang of it very quickly. How do we know? It's just the way Umbraco is designed.
Strength in numbers
Expert software engineers
Content management made easy
We are innovators, and not just problem-solvers. Our specialized front-end development team of over 100 developers have experience with a wide range of CMS systems to give you firepower when you need it.
Why should you partner with Vega IT to implement Umbraco for You?
More than 800 outstanding projects. 50 certified Umbraco engineers.
Our developers have worked with Umbraco CMS ever since the Umbraco version 4.0.1. on. We have grown with it, understood it, and evolved with it. That is why we are capable of creating Umbraco websites for any type of industry and answer to any of your requirements.
Umbraco allows our team to be quick and efficient when it comes to building your website. It is a much better and economical solution to hire a scalable team of skilled Umbraco developers who can promptly respond to all your needs than to build your own in-house team.
Besides Umbraco certification, we have made partnerships with Salesforce, Adobe, Microsoft, Acquia, Optimizely, Sitecore, and others.
Talk to us today
Which business model suits you?
Different budgets, deadlines, challenges, and requirements. There is no one-size-fits-all approach to software development. To match your exact goals and ambitions, we offer two types of business models:
Time & material: Greater control. Flexibility. Participation in candidate selection. With no rigid processes or end dates, this business model is easier to scale up or down as your business needs change.
Fixed price: Fixed scope. Fixed budget. Fixed timeline. Those are the main benefits of the fixed price model. You set the requirements upfront, and we deliver the project within them.
Many clients choose to start with the fixed-price model. However, as their project scope evolves, they typically shift to the time & material model.


Technologies we mostly use
.NET

HTML

CSS

Bootstrap

Gulp

React

KnockoutJS

jQuery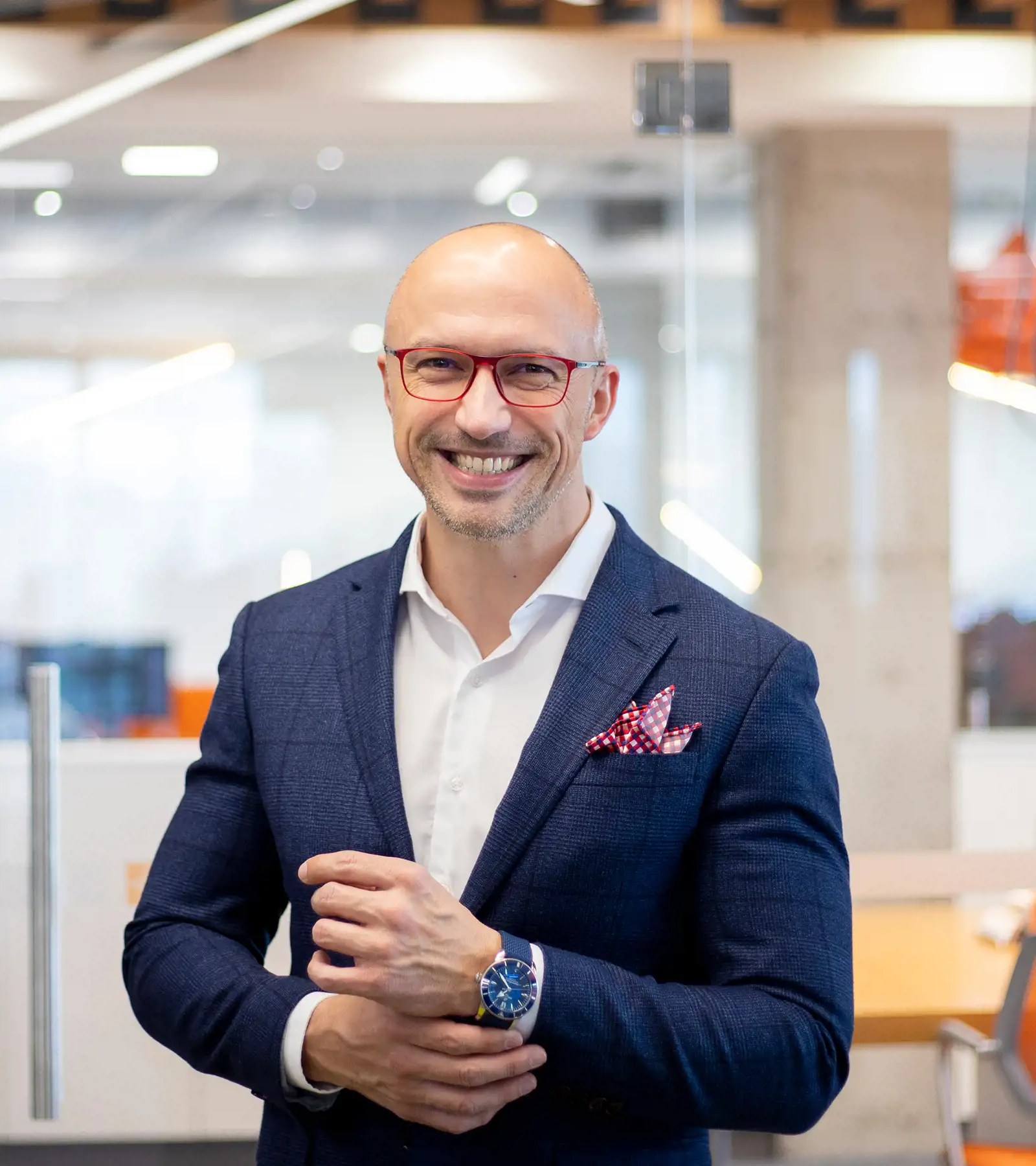 Saša co-founded Vega IT 15 years ago with his former university roommate Vladan. Their dream of founding an IT company has grown into the premier software company with more than 750 engineers in Serbia. If you prefer to send an email, feel free to reach out at hello.sasa@vegaitglobal.com.
Real People. Real Pros.
Book a call.
Send us your contact details and a brief outline of what you might need, and we'll be in touch within 12 hours.
Sitecore development services - FAQ
Learn more about Sitecore and why it could be the best solution for you and your business.
Sitecore creates software solutions and products that are aimed at creating the best interactive and relevant experience for website visitors. This is done by utilizing all the efficient communication channels of the contemporary world like email, mobile communication, web-based communication, social networks, and offline channels.
Create a website that draws attention and increases retention with rich-featured Sitecore CMS solutions. Here is the list of top features offered by Sitecore:
The Experience Editor
Workflows and security
Versioning
Personalisation
Testing
Campaigns, goals, and events
Marketing automation
Email Experience Manager
Taxonomies
Profiling
Forms
Cortex
Commerce
Reporting
Publishing service
Horizon
Sitecore is one of the leaders of enterprise-level CMS built on ASP.NET. It is most suited for medium to larger businesses with high-traffic websites. Tools offered by Sitecore give web content editors and marketers control of all aspects of their websites. From content management to advanced personalization and eCommerce, Sitecore has proven itself as a great omnichannel solution that allows you to stay connected with your customers.
Sitecore is a robust enterprise platform that powers websites in a wide range of industries. It is not an open-source platform, meaning you need to have a paid license in order to use it. However, this platform comes with variousfeatures that are ideal for medium to larger businesses looking to automate their processes and create an omnichannel presence.