Knowledge base
Why we love front-end
Sladjana Miljanovic
Categories: Front-end development
Date 28-Dec-2015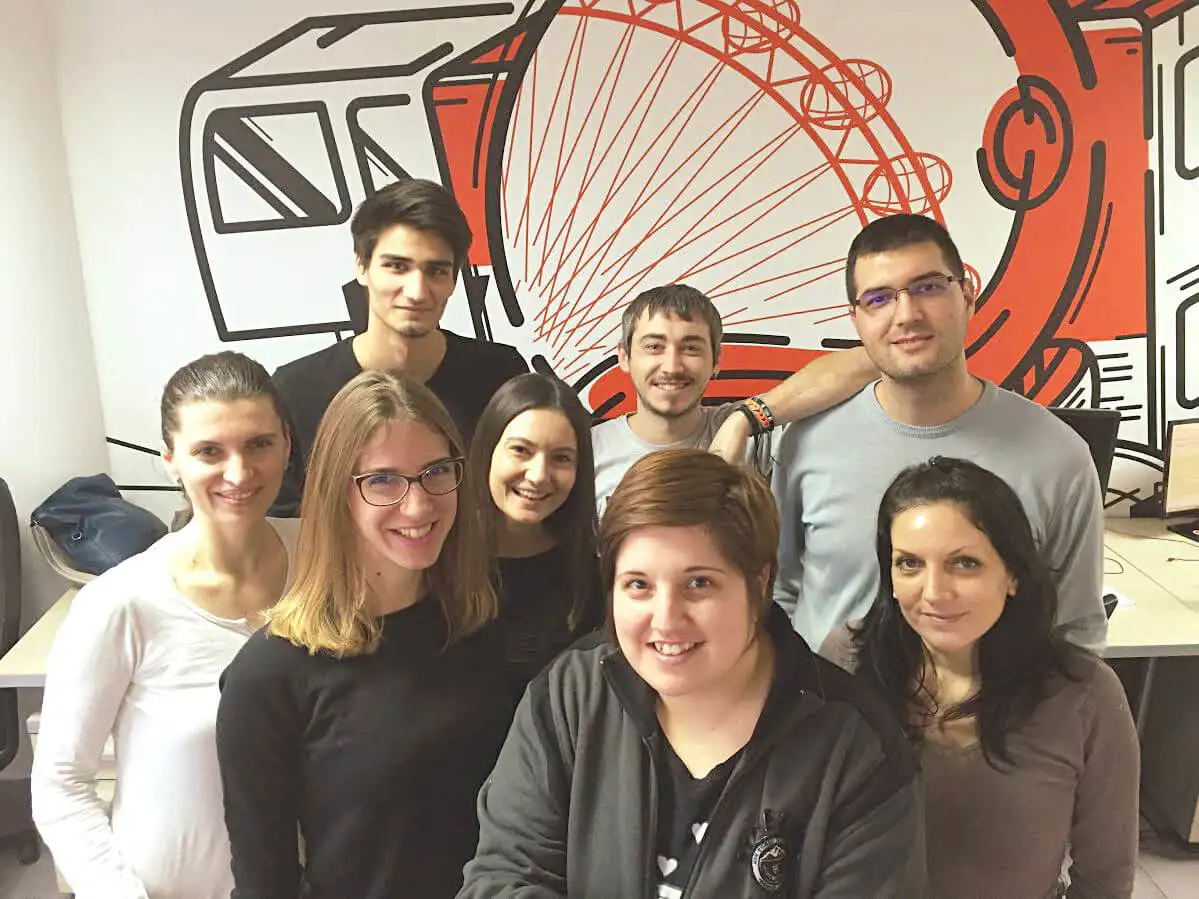 A few weeks ago I read an article that inspired me to write this post. The article was actually some kind of a debate with the main question: is front-end development truly development?
Some of the people out there say that front-end development isn't real development and I would, of course, disagree but it's fun to hear different thoughts here and there. There are numerous questions that can be asked and the most common ones are: is development just about programming? Or can development be design? Because, if it is all about programming, then I am definitely not a developer :)
I once read that the practice of front-end development is similar to playing the bass - it's easy to learn it but difficult to master it. Embarking on this journey, together with my teammates, I've asked them to write what front-end means to them and why they love it. So, development or not, here is why we love it:
Tijana: Front-end presents a big, inevitable part of my life. It's about this fascinating feeling on a daily basis when I have to use my creativity to deal with front-end puzzles but also when I come home after work, totally exhausted but with a big smile on my face. When you start seeing the world around you as a group of shapes and think how you would code them, you know that, for you, front-end has become more than just a job.
Sladjana: Ten years ago I never could have even imagined that this journey would look like this. Magical. Every day I read something new, every day I learn something new. I feel lucky to work in a company that encourages personal development and I am surrounded by people that are, like me, craving to learn new things which makes my job even more loveable. To me, every task is a challenge that is genuinely accepted. Since I am a competitive person, I tend to successfully conquer every obstacle and eagerly expect my new challenge. Game on :)
Ivana: Front-end is like a playground for adults which I love to dive in. Basically, we're building an interactive puzzle. First, we create functional pieces like core components using all the appropriate materials and tools from the numerous existing ones. Then we put them together to get the whole picture. After that, the user has a final functional and visual product. What a fantastic playground, isn't it? :)
"I feel lucky to work in a company that encourages personaldevelopment and I am surrounded by people that are, like me,craving to learn new things which makes my job even moreloveable."
Aleksandar: Front-end emerged as a separate field of web-development a few years ago, and I was charmed by the possibility to combine Graphic design and Web development. Transition from design to website/application was tempting because of all the possible ways to structure and combine knowledge of web technology and create something from scratch. Fast development and constant updating of front-end technology are creating a very agile workplace with constant challenges and again, subtle art touch is needed in everyday work - which are the main reasons why I love it.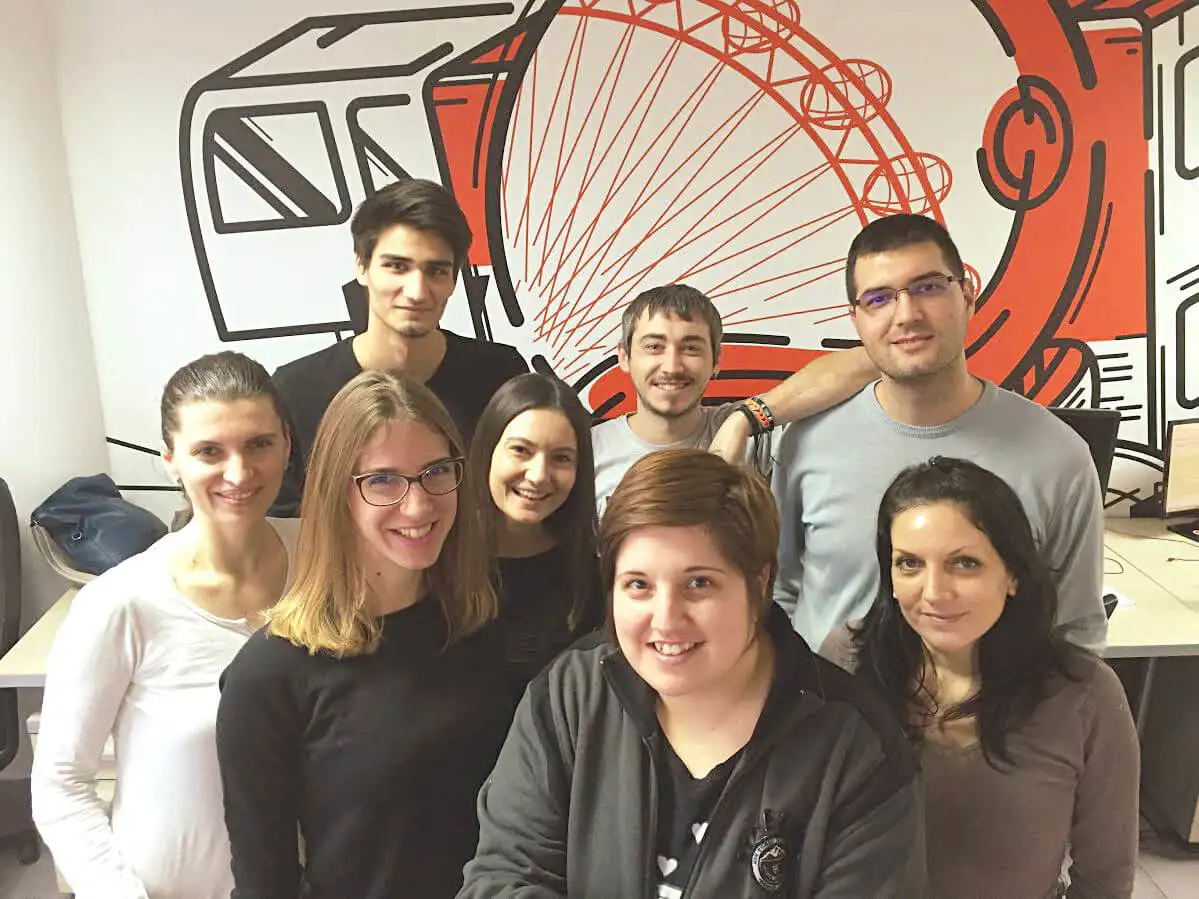 Petar: I love front-end because it gives me the power to transform a beautiful design into an interactive page. That is the magic we use to make web a better place and I am glad to be a part of it.
Zorica: Why should you choose Front-end? If you approach this subject from the right perspective, it will be one of the best decisions you have ever made. HTML5 and CSS3 offer the amazing functionality of generating unique interface websites, covering current web trends. Being surrounded by co-workers who are always willing to share their knowledge and experience with others, as well as with those who are always keeping up with brand new technologies, you, too, can easily be informed at all times. A front-end developer's job is very dynamic and full of challenges, which requires constant self-development. You choose the pace and the number of steps to come. Choose wisely!
"There is only a thin line between the coding part and the beauty that appears in front of your eyes, which is what I love the most."
Dusica: In my case, it's because this is a job that I enjoy and it makes me happy. I'm doing the job I love and I love what I do. It's creative, always challenging and never boring. In the front-end there is not just one way to get to the results, there are more options and upon exploring all of them, you can come up with the best solutions and have fun along the way. There is always something new that you can learn, no matter how experienced you are.
What makes us happy when we do our job is the moment we see the results of our hard work. As front-end developers, we live in a world of shapes, colours, lines which makes us feel like a kid in a candy store. At the end of the day, when we experience the powerful feeling of knowing that we've created something - from nothing, and that such a thing actually works, makes us love our job even more. As Aristotle said "Pleasure in the job puts perfection in the work".