Questions from our potential clients
Software Product Development
Bespoke Software Development
Embedded Software Development
Dedicated Development Team
Websites Development (Front-End Development, Optimizely, Sitecore, Drupal, Magento, Umbraco, Wordpress)
Mobile Apps Development (Android App Development, IOS App Development, Hybrid Mobile App Development)
Salesforce
Research And Development
Maintenance And Support Services
Enterprise Software Development
Quality Assurance Services
DevOps Services
Adobe Experience Manager Development
Data Science
No, you would never even get to speak with a junior who can't meet your expectations.
We provide support to several clients based on different SLAs. If you need a developer available when in urgent need, an SLA with short response time will make sure you get the right help on time.
Our colleagues will do their best to give explanations in non-tech language. It might still happen that they sometimes start to mumble in tech but they'll not mind if you interrupt them and ask for clear non-tech English :-)
Happy employees will serve customers better and happy customers drive growth and profitability. Read more about Happiness at work.
We don't believe in online testimonials - nobody believes when reading those. Feel free to ask us and we'll provide you the list of our clients that you can call and speak with them in person.
Vega IT provides all team members with conditions for a healthy life, which is reflected in the following: - Everyday consummation of seasonal fruit that can be found in every office, - Use of bottled water within easy reach, - Participation in trainings (Crossfit, Yoga and gym); - Use of private health insurance; - Undergoing regular medical examinations, - Eye examinations - Insurance against accidents etc. In order to promote a healthy lifestyle, we have developed our own platform called Fitlife.
We usually cooperate with companies from the Netherlands, the United Kingdom, Belgium, Germany and Switzerland but we look forward to working with companies from other countries.
We usually work on a "dedicated team" basis but we are also fine with "time and material" and "fixed price" models when the scope of work is well known in advance.
The main service provided by Vega IT is Software product development. We have also co-founded four more companies: SmartCat (Analytics and Data Science company), BrightMarbles (Software Development for startups, Java and C++), Bee IT (Mobile Applications Development, PHP, Drupal and Magento) and Elder (Branding and UI design) so we are able to provide these services to you as well.
Strength in numbers
Expert software engineers
Questions from our potential colleagues
The advantage of internship at our company lies in the fact that it can be done anytime throughout the year. In this way, prospective candidates can plan their time in order to be better prepared for the internship and devote two or three weeks to perfecting their skills acquired at university.
Which internships are currently open?
Internship for Software Engineers
Internship for Mobile App Engineers
Internship for Web UI Developers
If you show above-average working performance during your internship, there is a possibility of your employment. The job offer depends also on the current needs of the company for new team members. This is one of the reasons why we demand a high level of knowledge from candidates before they are allowed to do the internship. The practice within our company, as opposed to the traditional approach, implies that students (and other interested persons) are provided the opportunity to work on projects as closely as possible, as if it comes to working on projects that we perform for our clients.
If you want to learn more about the current job openings at our company, visit our career page and find out more. If you want to apply for a position which is currently not on our career page, feel free to contact us on jobs@vegait.rs
Yes, of course. This is the best option, because before announcing an open job position, we first go through our candidate base to check whether we have a suitable candidate who has already submitted his/her CV. If that is not the case, we commence with the steps of publishing an open job position.
You can send your CV to the following e-mails through the contact form on our website.
Our company has provided internships for the following positions:
Internship for Software Engineers
Internship for Mobile App Engineers
Internship for Web UI Developers
The duration of the internship for candidates who are interested in becoming part of Vega IT is three weeks and all of the internships can be found on our career page.
It is always recommended to bring a part of the source code that you have written, if possible.
The selection process in our company consists of several steps. Ask our People Operations team jobs@vegaitglobal.com for more information or find more details at the career page.
Vega IT is opening the doors of its Novi Sad, Zrenjanin, Niš and Podgorica offices to all people part of the IT world and to those who aspire to be part of it someday. To book a tour contact us through contact form.
Meet our team
We're a family of over 750+ engineers, business analysts and problem solvers all working together to push the limits of what's possible, and redefine the digital landscape. 
Learn more
Our story
Explore some of our biggest achievements and milestones over the last 15 years – from our small beginnings in a university dorm room, to one of Serbia's top employers, with clients across the UK, Europe and the USA.
Learn more
Our Culture
Our culture is rooted in our creativity. We're here to do fulfilling work – and have fun while we're doing it. Get a little taste of what it's like to work at Vega IT by downloading our Culture Book.
Our Culture Book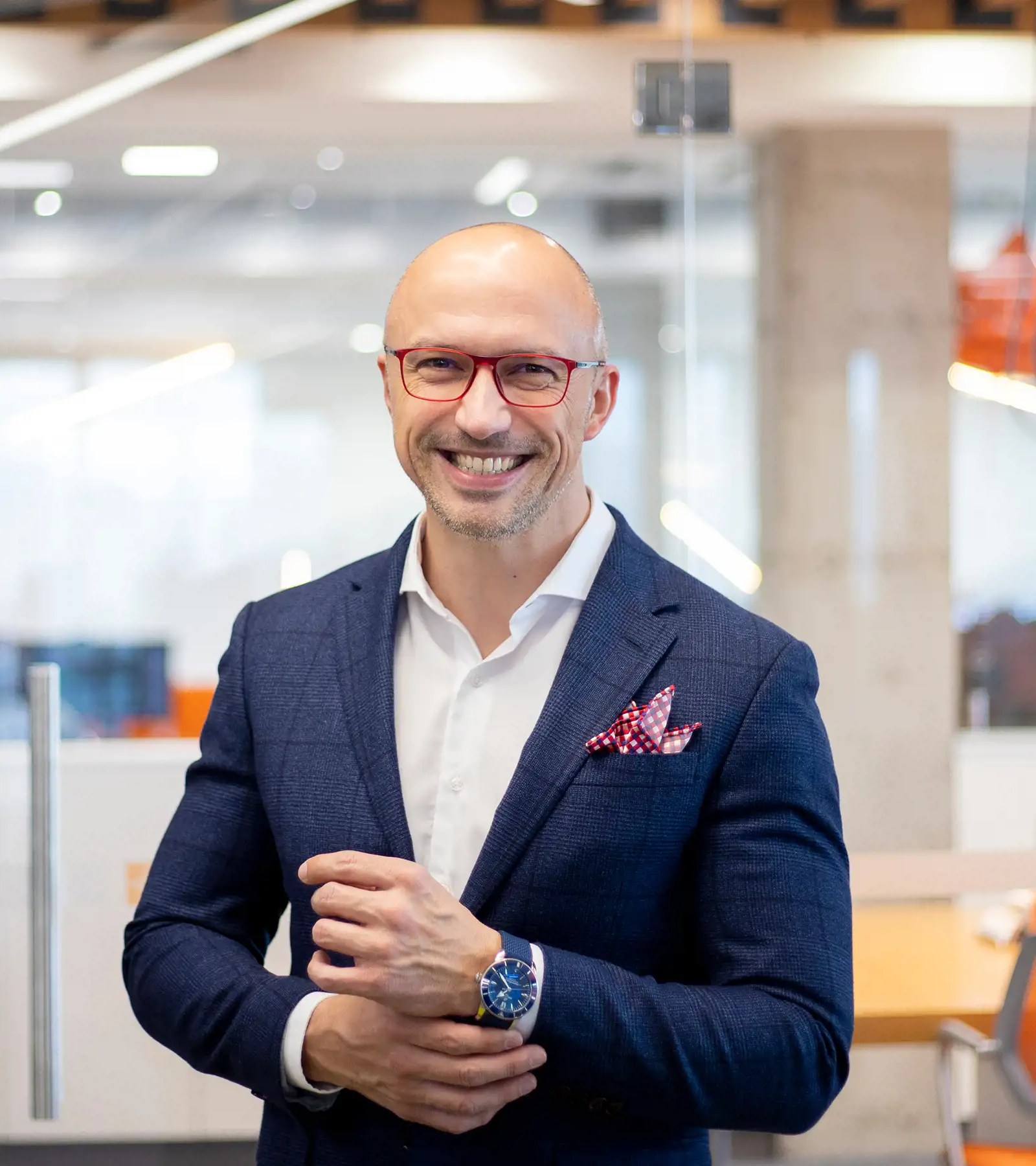 Saša co-founded Vega IT 15 years ago with his former university roommate Vladan. Their dream of founding an IT company has grown into the premier software development company with more than 750 developers in Serbia. If you prefer to send an email, feel free to reach out at sasa.popovic@vegait.co.uk.
Real People. Real Pros.
Book a call.
Send us your contact details and a brief outline of what you might need, and we'll be in touch within 12 hours.