Go To life@vega
We are looking for an Experienced Software Developer
Life At Vega IT
We are looking for an Experienced Software Developer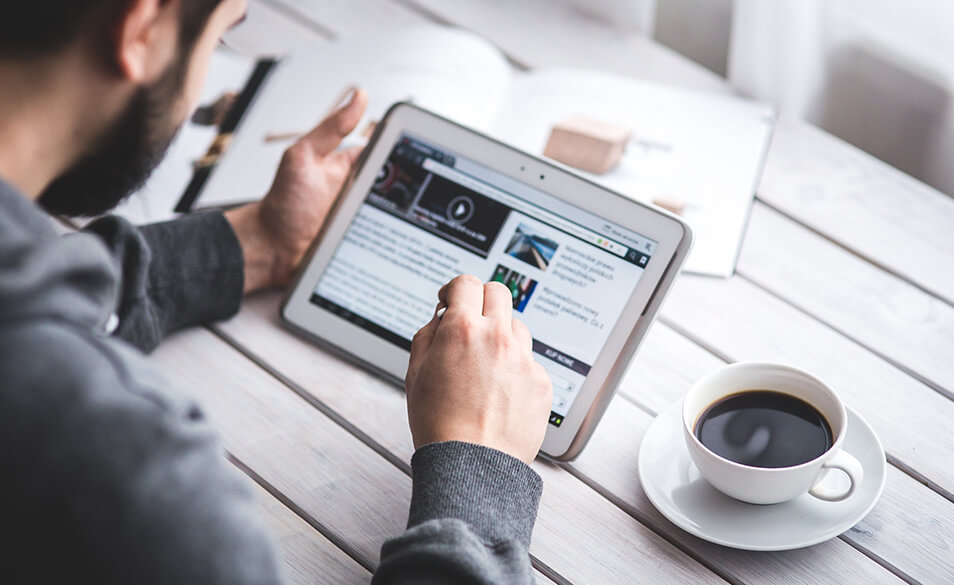 WHO CAN APPLY 
A person with minimum 5 years of experience but not someone who has experienced the same year 5 times
REQUIRED SKILLS 
You understand the distinction between development focus and code focus and have the first one.
You are obsessed with simplicity.
You don't classify developers based on their knowledge, and instead you understand that there is a spectrum of strengths and weaknesses.
You need to be aware of your own strengths and weaknesses and strive to play to your own strengths whenever possible.
You think in terms of "context" when applying theory.
You motto is: "There is no Right Way" to build software.
You think that the only way to build good software is by adapting theory to fit the needs of the client, codebase, team, tools and organization.
You understand that everything in our field involves trade off and look for what that is for design patterns, libraries, frameworks and processes.
You think of more than just yourself.
You want to be aware of how organization and our clients work, what their values are and what is both important and not important for success.
The phrase "this is not my job" you never, ever say when the things get tough.
Your job is to provide solutions to problems, not to write code.
You think of what you are doing in terms of how much value it brings to the organization and the clients vs how much effort you are putting in.
You will evaluate the cost of fixing root problems, and either fix them directly, or put things in motion so they will be fixed eventually.
You understand that you cannot do everything yourself, and that your primary role is to help the team get better for personal improvement.
You understands that leadership is not about power, it is about empowerment.
WHAT'S IN IT FOR YOU? 
Utilize Software Development best practices in everyday work.
Participate in our agile, test driven development process, contributing from business requirements through architecture, unit testing and implementation.
Use the very latest technologies to build high-throughput transactional systems.
Work with an amazingly talented bunch of people in a transparent and flat organization.
We will include your family in the company's social activities.
In-house lectures, paid trainings and trips to conferences.
Expansion of your knowledge at Geekstone meetups, workshops and the Geekstone Conference 2015.
Everyday fresh seasonal fruits and refreshment.
Paid foreign language course.
State of the art equipment multiple screens, machines with SSDs, fast processors, lot's of RAM memory etc.
Team building gatherings, traveling and parties.
The opportunity to participate in various charity activities.
Private health insurance.
YOU WILL HAVE A BETTER CHANCE IF: 
You have great knowledge of C# and .NET
You have experience with web development and ASP.NET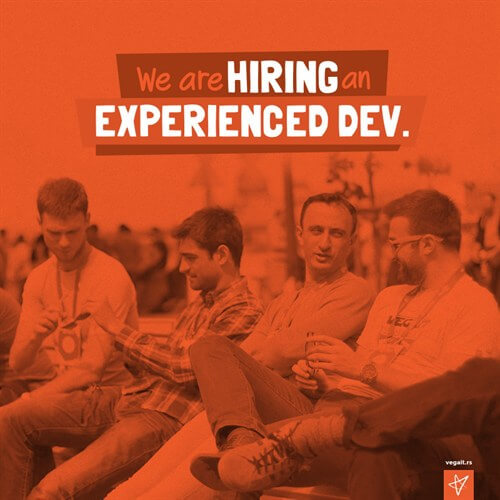 OUR VISION AND MISSION ARE: 
Our dream is to make a happy and a successful business that would allow us to use its success and power to shape a better world.
If you believe in what we believe in and you feel eager to learn, work and further develop yourself, apply for this job by sending us your CV in English at jobs@vegait.rs and join the Vega IT team.