Go To life@vega
Most inspiring act of kindness - November 2017
Life At Vega IT
Most inspiring act of kindness - November 2017
Date : 01-Dec-2017
3 minute read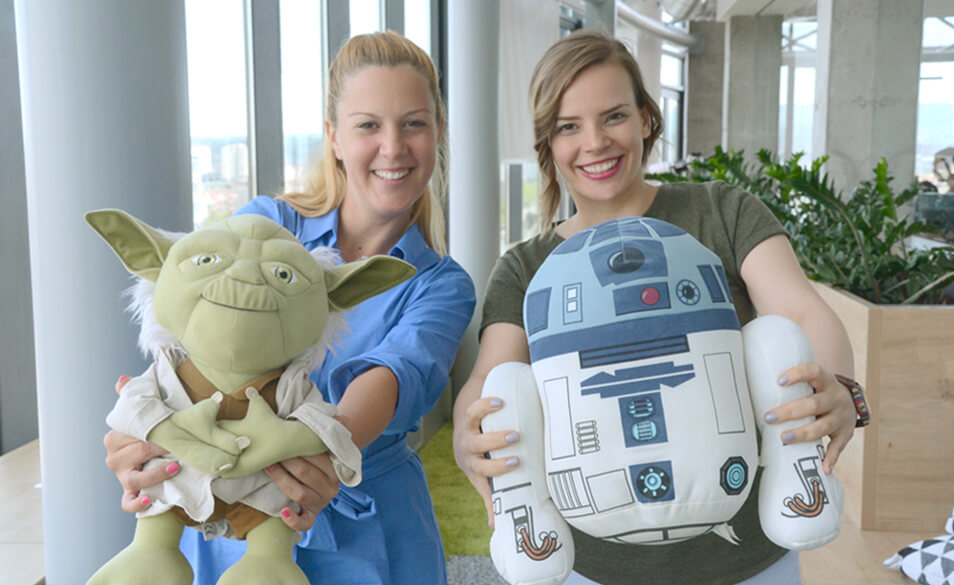 At Vega IT, each one of us can nominate a colleague for the "Most inspiring act of kindness", at any time. It is enough to write a single sentence stating why you're nominating that person (act). Anonymous online voting is organized at the end of each month. Our "Most inspiring act of kindness" for the month of November 2017 is our colleague Zorana and here is why:

I would like to nominate a certain deed of a female colleague who made her best efforts to make the birth of a child of one of our colleagues an even more beautiful event. The good news about the birth of our colleague's child served as a motivator for Zorana to engage herself in collecting funds for presents from other colleagues, keep it a secret from the new dad and make all this a lovely surprise. The quest for the presents and finding an adequate box to store all the presents lasted for days, but she kept her motivation high until everything turned out just as she had imagined! I believe that this deed deserves a nomination for the "Most inspiring act of kindness", since the wish to organize a real surprise for our fellow colleague made her overcome all the obstacles that she encountered on this path.
Meet our colleague Zorana
As a little girl, Zorana was a curious child, but her major focus was on basketball. During her studies, she achieved a remarkable success. In her spare time, when she's not busy with developing, she finds pleasure in reading a good book, travelling, enjoying a glass of fine wine and, most of all, being surrounded by good people.
She loves her job and tries to learn something new every day. She particularly likes challenges that motivate her to keep improving herself. Her day starts with a cup of aromatic Turkish coffee and she has a huge soft spot for chocolate. Learning to play the violin is her (yet) unfulfilled wish.
Her favorite quote is: "Life begins at the end of the comfort zone".