Go To life@vega
"Knowledge has no value unless you share it"
Life At Vega IT
"Knowledge has no value unless you share it"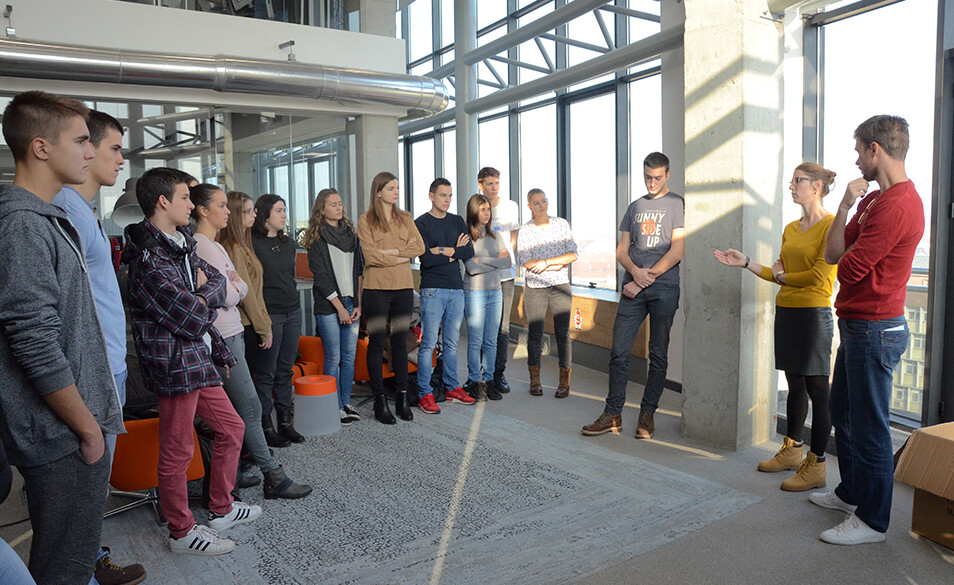 Yesterday, it was our pleasure to welcome students from 'Jovan Jovanovic Zmaj' high school from Novi Sad at our office in Novi Sad. The idea was to give them an introduction about the IT world and help them decide about the next step in their lives.
Our colleagues with different academic backgrounds explained to them about what they have learned during studies and what kinds of jobs they are doing now at Vega IT. We dove deeply into the difference between front-end and back-end development and we defined job descriptions for different positions at our company. The most interesting part was talking about technology. We were quite surprised with the knowledge they had as high school students.
We also introduced them to our culture and inspired them to join the IT world. It was really amazing to host these young minds at our office and we will definitely continue building relationships with them.

If you want to go through the same experience, get to know us or learn more about our company culture just book a tour and try the slide. :) More info at: http://bit.ly/2jeUsmx